Brittney Griner, an American professional basketball player, has been finally released from Russian detention.
Griner was arrested in February at an airport near Moscow after the Russian Federal Customs Service said it found hashish oil in her luggage. Brittney Griner, a star in the WNBA, has now been released from a Russian prison, President Joe Biden said Thursday.
A source who knows about the situation tells CNN that the swap involves convicted Russian arms dealer Viktor Bout. Paul Whelan, another American who the State Department says was wrongfully detained, was not part of the swap.
"She's safe, she's on a plane, and she's on her way home," Biden said at the White House Thursday morning along with Griner's wife, Cherelle. "After being unfairly jailed in Russia for months and held in miserable circumstances, Brittney will soon be back in the arms of her loved ones, where she should have been all along."
Biden said that Whelan's family "must be feeling so many different things today" because Griner was let go and Whelan was still in jail.
"This wasn't a choice of which American to bring home," Biden said. "Sadly, for no good reason, Russia is treating Paul's case differently than Brittney's. Even though we haven't been able to get Paul's release yet, we're not giving up. We'll never give up." Biden said that bringing Griner home took "painful and intense negotiations," and he thanked the members of his administration who worked on it. Joe Biden also thanked the UAE for their part in the swap.
Also read: Kyrie Irving's Net Worth Explored As Nike Cuts Ties With Nets Star
Why Did Russia Keep Brittney Griner In Jail?
During the WNBA offseason, Griner played for UMMC Ekaterinburg in the Russian Premier League. At Sheremetyevo airport, customs officials told reporters they found vape cartridges with hashish oil in her luggage. The customs service also showed a video of someone who appears like Griner going through airport security.
On March 5, a segment on Russian state TV showed a picture of Griner. It is said that the photo was taken at a police station in Russia. According to The New York Times, a criminal case was opened into the "large-scale transportation of drugs," which can lead to up to 10 years in prison in Russia.
Brittney Griner's Wife Shares Her Emotions
Brittney Griner is happily married to Cherelle Griner. In the Oval Office, Griner's wife Cherelle appreciated the efforts of the Biden administration to get her released, saying, "I'm just standing here with my emotions all over the place."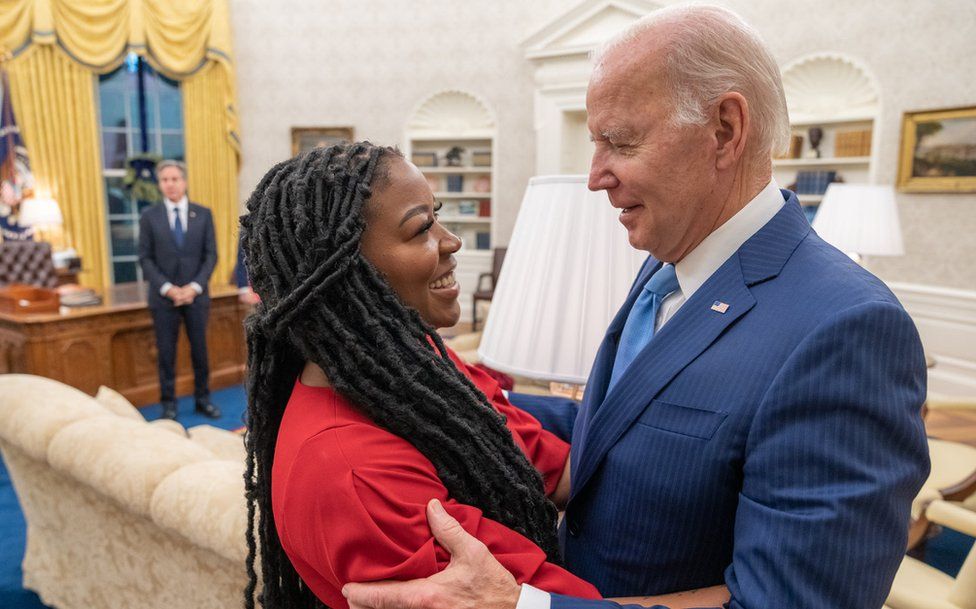 Also read: Did Sen Ted Cruz's Daughter Cut Herself? HPD Called To Senator's Home
Cherelle Griner said, "Over the last nine months, you have all been privy to one of the darkest times of my life." She said that she was "overwhelmed with emotions," but that the most important feeling she had right now was "sincere gratitude" for President Biden and his entire administration.
"Today my family is whole, but as you all know, there are so many families that aren't," she continued, adding that she and Brittney will keep working to "get every American home, including Paul, whose family is in our hearts today."