Mary Dagen McDowell, also known as Dagen McDowell, is an American anchor and analyst on Fox Business and a business correspondent for Fox News. She was born on January 7, 1969.
After getting her bachelor's degree in art history, McDowell started working as a financial journalist for the newsletter section of the magazine "Institutional Investor." She worked on the radio show "Imus in the Morning" as a business expert. McDowell worked for the magazine "SmartMoney" and the website "SmartMoney.com" before she became a TV star. She also wrote a column for the website TheStreet.com called "Dear Dagen."
She is happily married to Jonas Max Ferris. In this article, we will talk about all of Dagen's personal life.
Who Is Jonas Max Ferris?
Dagen McDowell married Jonas Max Ferris in 2009. The couple met on the set of Fox's Cashin' In in 2001, where they had a debate on Mutual Funds. They've also talked about how friendly they were when they first started working together.
Jonas joked in 2011 that the show was all about their fights on air, and he said he thinks they were paired together because they both like to argue.
Also Read: Who Is Dan Orlovsky's Wife? Dan Is The Father To Four Kids!
Jonas Max Ferris came to the public's attention in 2002 when he was a panelist on the Fox Business Network show "Cashin' In," which was about investing in stocks. But he does a lot more than just make our screens. He is an investment advisor, an economist, and an economic analyst, among other things.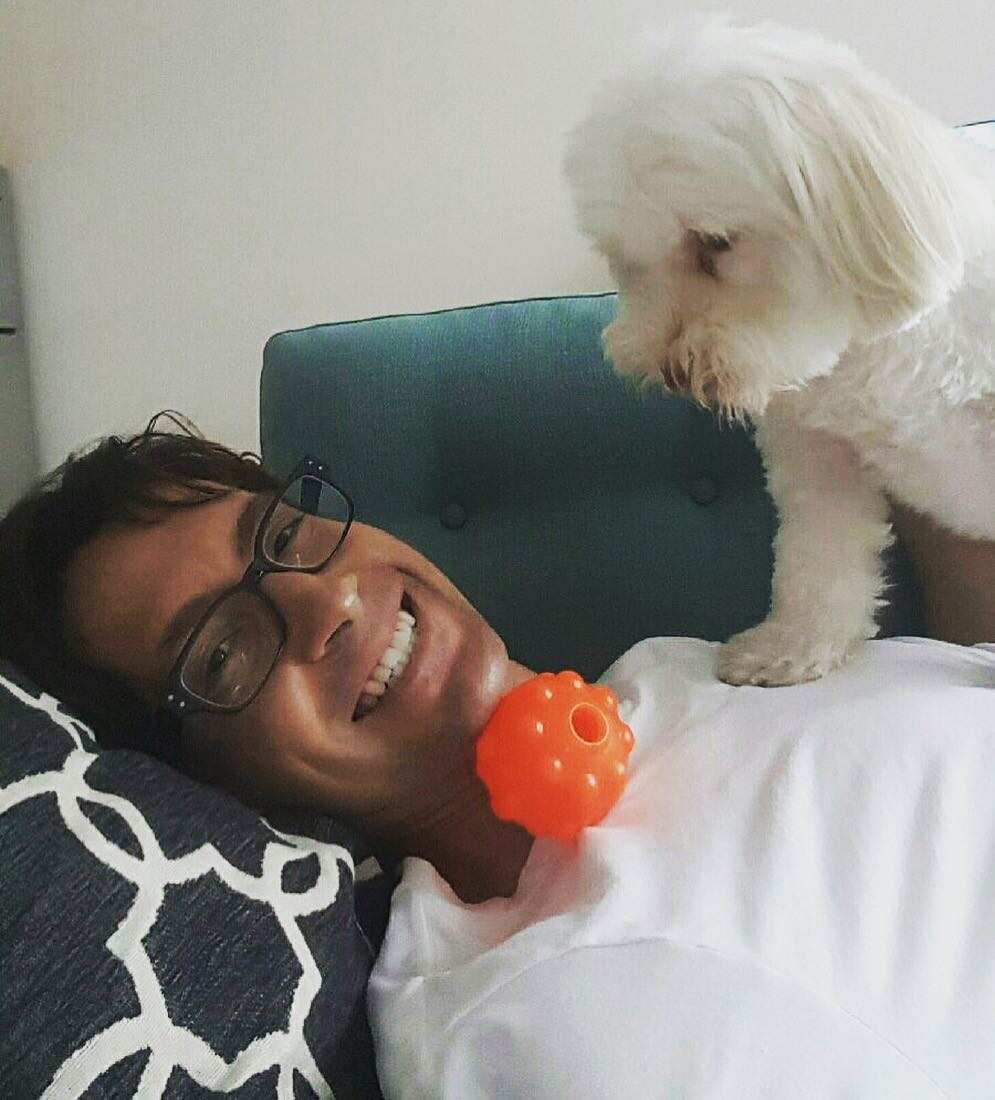 He also helps people with their finances and gives stock market advice through MAXFunds.com, which he started with a former classmate. The comments he made about the murder of Jamal Khashoggi, the TV shows he produced, and his rise to be the face of economic analysis on a national broadcasting channel helped put him in the spotlight around the world.
Dagen And Her Husband Have Yet To Start A Family
The couple does not have any kids yet, according to The Sun.
Dagen, on the other hand, shares photos of the dogs she and Jonas have adopted and cared for on social media. They have a dog named Ramon who is a Chihuahua.
Know About Dagen And Jonas' Social Media Presence
Dagen is present as @dagenmcdowell on Instagram. She has 111K followers on here. In her bio, she wrote, "Dagen McDowell | Journalist | Fox News + Fox Business 💥 I will speak to your dog before I speak to you. #adoptdontshop #rescuedogsofinstagram | www.friendsofcampbellcounty.org." Dagen is a private person; she doesn't let anyone see or take pictures of her married life.
Also Read: Who Is Jim Norton's Girlfriend? Here's What We Know!
She is also on Twitter under the name @dagenmcdowell. She has 322.2K Followers, which is a lot of people who like her. Here, she wrote, "Fox Business▪️Fox News▪️Rescue a dog!"
Jonas Max Ferris, her husband, can be found on Twitter. Only 1,303 people follow him under the name @JonasFerris. In his bio, he said, "Investment Advisor, Co-founder MAXfunds, FBN Business Contributor, Beenz Hodl, Bitcoin RIP, Fiat Maximalist."
Know About Dagen McDowell's Net Worth
According to Celebrity Net Worth, Dagen Mcdowell is a news anchor for the FOX Business Network. He is worth $5 million. Mary Dagen McDowell was born in Brookneal, Campbell County, Virginia, on January 7, 1969. Since 2007, she has been FBN's anchor.