Don Cheadle, to promote his latest film White Noise, appeared on Jimmy Kimmel Live. In the acting world, he is among the most prominent names. He's been playing War Machine in Marvel cinematic universe for a long time. He has won a number of awards, including two Grammys, a Tony, two Golden Globes, and two Screen Actors Guild Awards. He has also been nominated for 11 Primetime Emmy Awards, an Academy Award, and two British Academy Film Awards.
As the actor has been chosen for so many awards, he is one of the few black people to be nominated for all four of the most important American entertainment awards. Aside from his professional life, he has a very interesting love life. This article is all about his long-term girlfriend, who is his wife now. Keep reading the post till the end.
Who Is Don Cheadle's Wife, Bridgid Coulter?
Bridgid Coulter, who is also known as Don Cheadle's wife is an American actress, model, businesswoman, TV personality, social media celebrity, Internet sensation, and a household name throughout the world. Additionally, she has made guest appearances in films and TV shows such as Westworld, House of Lies, Always Outnumbered, Martin, and ABC Afterschool Specials. She is the brains behind and sole proprietor of Blackbird House, an organization that equips women in both the digital and physical realms with the means to better their lives. She is also well-known as an interior designer, having shared numerous examples of her work on various platforms.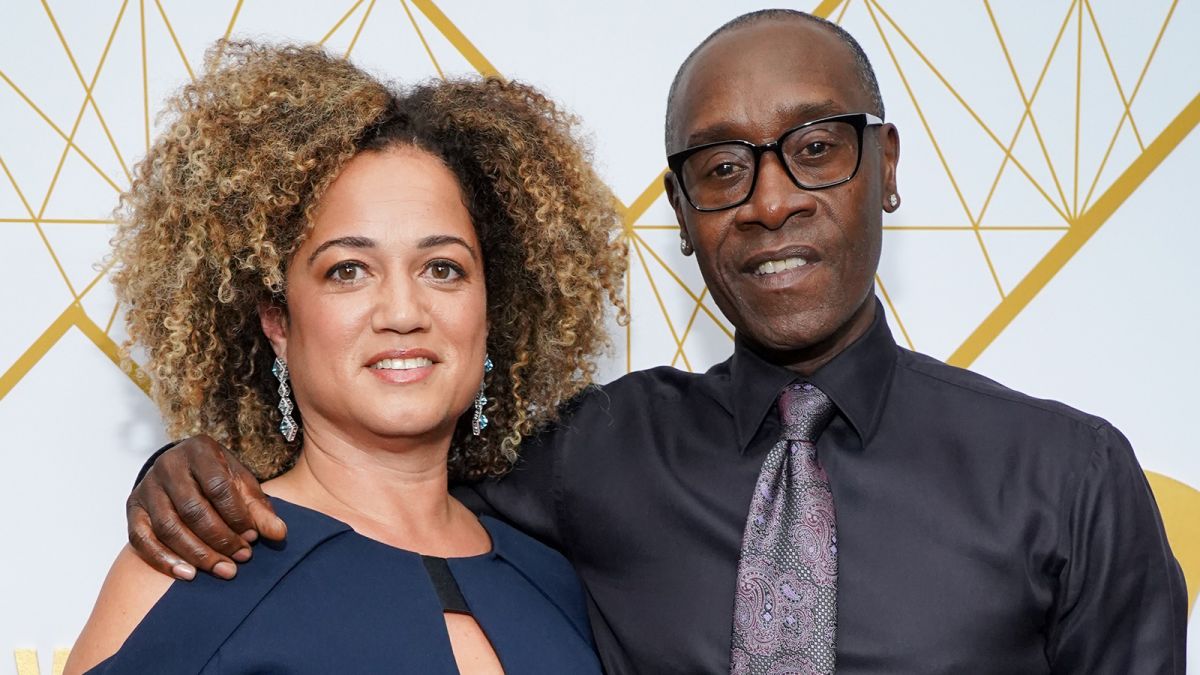 Bridgid Coulter is born on August 2, 1968. She has a lot of respect for her grandparents since she has posted a lot of pictures of them on different social media sites. Brigid's parents are Stewart and Irene Coulter. Her Instagram says that she has two siblings. Bridgid is a Christian person with a mixed heritage.
Also Read: What Is Tristan Tate's Net Worth In 2022?
A Long-Time Relationship Between Don Cheadle And Bridgid Coulter
After almost being together for 28 years, Don Cheadle and his wife got married in covid 19 pandemic. Even though they have gotten married, Cheadle said that marriage had been on their minds for a long time. The couple already has two daughters—Ayana, who is 26 years old, and Imani, who is 24 years old. Either of them was very happy when their parents decided to get married. "They were wonderful. They were beautiful, "Coulter said about them in an Interview. "They're like, 'OK, mom and dad, you're doing this now?'"
Also Read: Know About Eden Hazard's Girlfriend And Net Worth As The Footballer Retires!
Cheadle joked to Entertainment Tonight about the reason why he tied the knot with his wife after 28 years of togetherness. He said in an Interview, "Our accountant proposed to both of us and showed us the numbers, and we said, 'Yeah, we should probably do it.'" He says that they did talk about it over the years, but they never really saw the point. "It came up a lot," Cheadle said, adding, "But every time, we were like, 'But we're already together?'" "Yeah, but this is a better reason to be together," the accountant said. The real reason is that our accountant asked us to. I wish there was a big, sweet, romantic story, but, you know, the romance happened the first year."
During the interview, Cheadle was with Coulter, who joked, "You've got to make sure. I didn't know. Now, I almost think I know." Cheadle also said, "Don't get married for 28 years. Don't be in a hurry. Be very careful!"Coulter jokingly added, "You've got to make sure. I didn't know. Now, I'm almost certain."