Naturi Cora Maria Naughton is an American singer, writer, and actress. Naughton is better known as one-third of the R&B group 3LW and as rapper Lil' Kim in the movies Fame and Notorious. In 2022, she starred as Jill "Da Thrill" on the ABC show Queens.
Moving toward her personal life, Naturi Naughton is happily married to Xavier "Two" Lewis. The ceremony took place on April 2 at the St. Regis Buckhead in Atlanta. The wedding was held in front of a backdrop of cascading flowers and foliage, accented with gold, and was attended by over two hundred members of the couple's close family and friends. Despite this, the actress also has a daughter with her ex-partner Ben.
Read on to know everything about Naturi and Two's relationship.
How Did Naughton And Two First Meet And When Did They Start Dating?
Hardwick was the one who introduced Naughton to her current husband. Two is also involved in the music industry but works behind the camera. According to Naughton, Hardwick found a number of traits in Two that he thought was an ideal match for Naughton.
Naughton was most taken aback by the fact that Two had his own rules for dating that she had never seen before. Even though she was popular, he didn't change his mind. "I have that one-year rule where I want to build a friendship and something I can see lasting for a long time," Two said. "I thought it was great that she waited this time. We got to know each other, prayed with each other, and went to church together. We just built a real connection and friendship."
Also read: Toni Collette Announces Divorce From Her Husband David Galafassi
Naughton couldn't believe how much Two cared about her and how their relationship was getting stronger. "The way he talked about our relationship with God, our relationship with ourselves, and just being able to do things that weren't about the physical, s*x, or things like that, I knew he wanted to get to know me on a spiritual and emotional level," she said. "That made me feel better because I began to think, 'Wait a minute. This is a set-up for a husband, not just for a boyfriend.'"
Then the two of them got engaged in December 2020 and tied the knot on April 2, 2022.
Know About Xavier "Two" Lewis
Xavier "Two" Lewis is the manager of Omari Hardwick as well as the founder of the Owner's District Management. He has worked with various famous artists like Bow Wow, Rara, Dave East, Dionne Warwick, Jermaine Dupri, Manuel Seal, Macy Gray, etc.
Xavier's music career began when he worked as an intern at Sosodef. Then, he started working as an A&R and got jobs as an A&R at Virgin Records and Island Def Jam. He was soon appointed in charge of marketing at Us Records & J Records.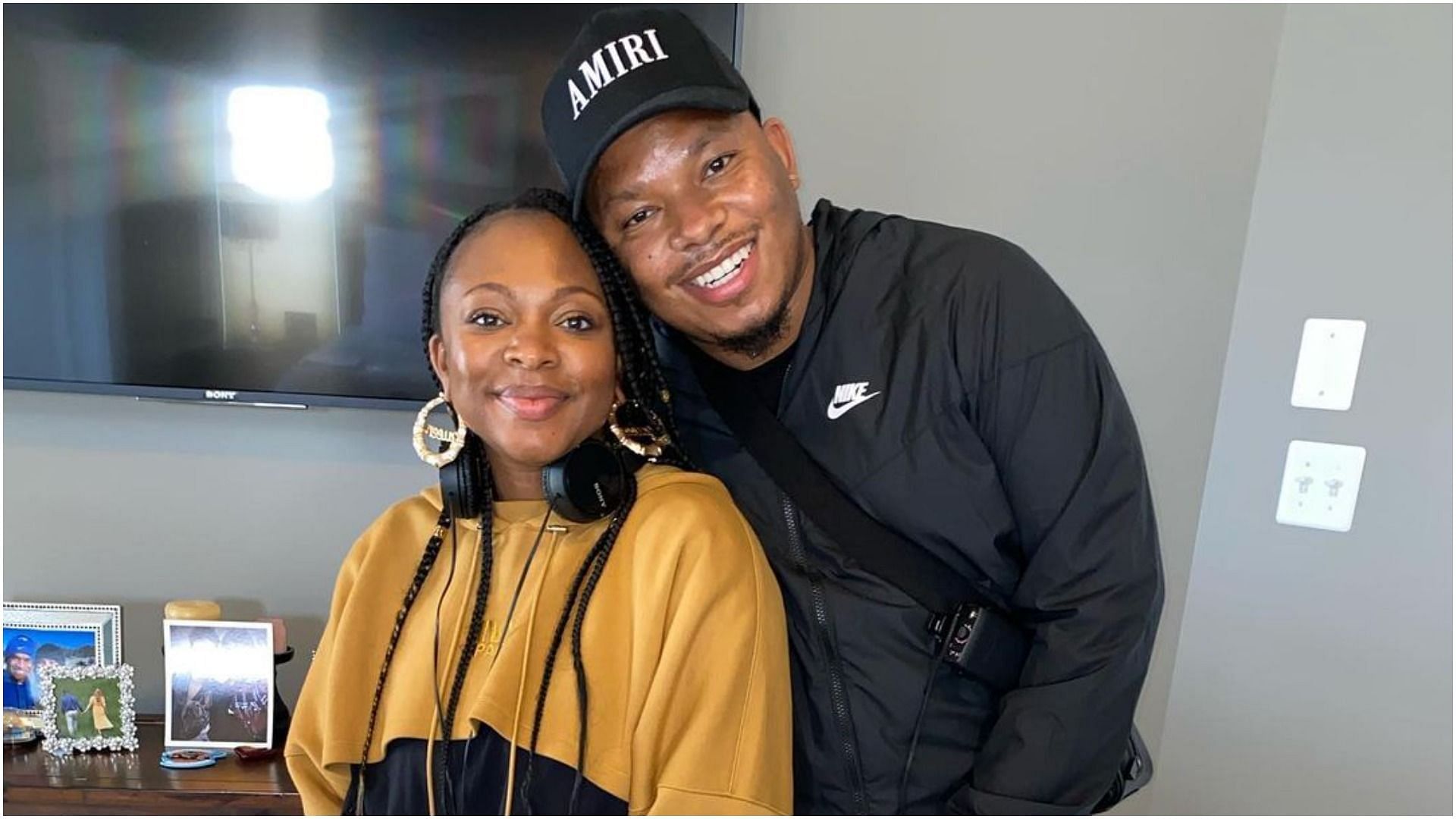 Also read: Who Is Julius Randle's Wife? Relationship Details With Kendra Shaw
He decided to take a break from music and worked in marketing for the Atlanta Falcons. Then, he started the Non-Profit on Track Georgia, which helps kids get back on track through after-school programs, mentoring, summer camps, and sports.