Faith Hill, the renowned American country singer, has captivated hearts with her melodious voice and enduring beauty for nearly three decades. As a successful artist who has sold millions of albums worldwide, her career has been marked by numerous accolades and a dedicated fan base. However, like many celebrities, Faith Hill has not been immune to the scrutiny of her appearance.
Over the years, there have been persistent rumors about whether she has undergone plastic surgery to maintain her youthful look. In this article, we explore the truth behind these speculations and how Faith Hill has approached the concept of beauty both personally and in raising her daughters.
Faith Hill Is Embracing Aging With Grace
Faith Hill, born Audrey Faith McGraw, was born on September 21, 1967, making her 56 years old at the time of writing. While many celebrities in the entertainment industry succumb to the pressure to undergo various cosmetic procedures to maintain a youthful appearance, Faith Hill has taken a different path. In a 2017 interview with New Beauty magazine, she candidly shared her perspective on aging. She stated, "I honestly don't pay attention to it. If I did, my girls would notice, and I don't want that. It's not a message I want them to have."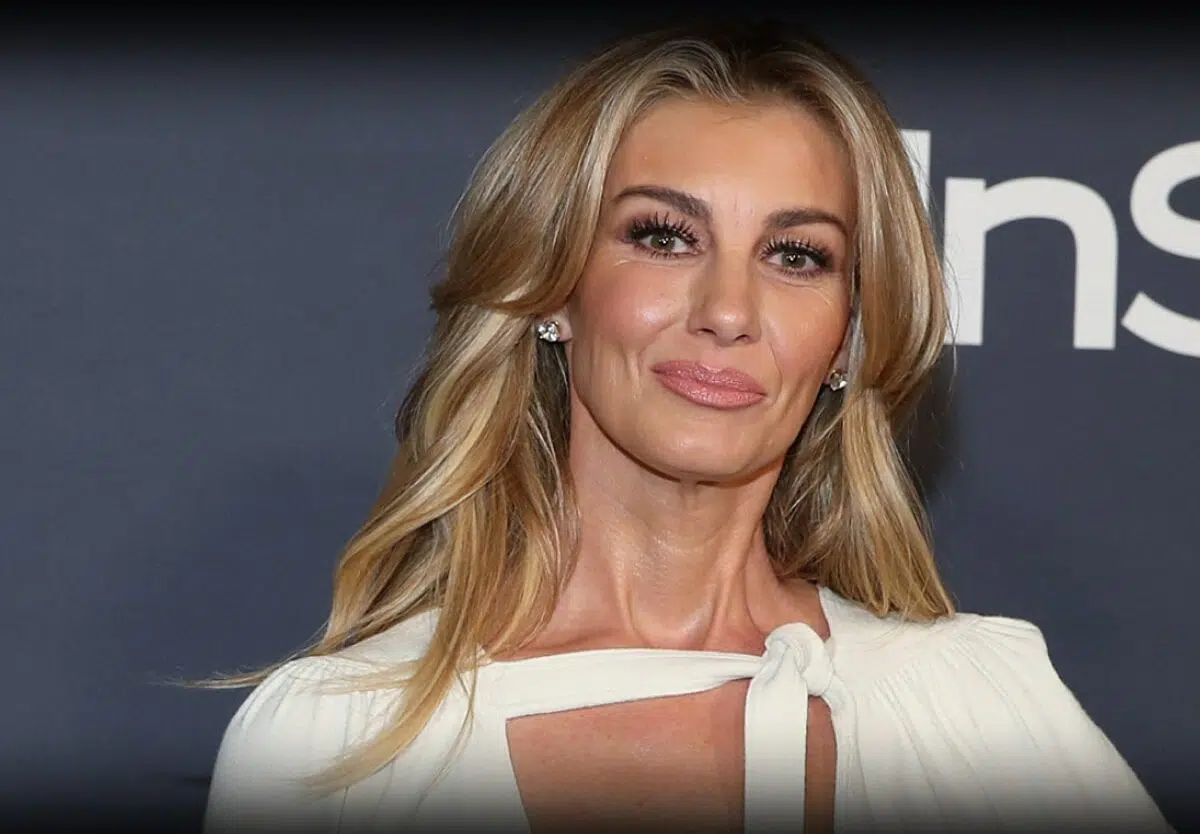 Faith and her husband, fellow country superstar Tim McGraw, are parents to three daughters: Gracie, Maggie, and Audrey. They have always emphasized the importance of having a realistic and healthy view of beauty to their children. Faith's decision to embrace her natural aging process sends a powerful message to her daughters and to anyone looking up to her as an icon.
Faith Hill's approach to beauty goes beyond skin-deep. She firmly believes that true beauty is not solely based on outward appearances but also on one's character and how one carries oneself. She stated in the interview, "People can see your heart by the expressions on your face and by the way you carry yourself—they can see your happiness." This philosophy has been central to how she and Tim have raised their children in a world often obsessed with external beauty.
Also Read: Vince McMahon's Plastic Surgery: A Peek Into Her Transformative Journey
The Speculation About Faith Hill's Plastic Surgery
Despite her commitment to natural aging and inner beauty, Faith Hill has faced criticism and speculation on social media regarding her appearance. One such incident occurred in December 2021 when she appeared on the cover of People magazine alongside Tim to promote their show "1883." Some fans raised concerns that her face appeared over-edited, leading to speculation about potential plastic surgery. Comments on social media ranged from disbelief to suggestions of surgical enhancements.
Also Read: Know About Joy Behar's Plastic Surgery Plastic Journey
It's important to note that these rumors have never been confirmed by Faith Hill or any credible sources. Like many public figures, she has had to contend with the unfiltered opinions of fans and critics alike, often facing unfounded allegations.
Faith Hill's husband, Tim McGraw, has been vocal about his love for her natural beauty. He has mentioned that he appreciates her without makeup and adores her curly hair. Their enduring love and admiration for each other have been evident in their public appearances and social media posts. Tim's affectionate comments about Faith's beauty reflect the couple's strong bond and commitment to each other over the years.