Bravo's hit reality series, "Married to Medicine," is gearing up for an explosive 10th season, set to premiere on Sunday, November 5th, 2023, at 9:15 p.m. ET/PT. Fans of the show are in for a treat, as the upcoming season promises an intriguing mix of new cast members and familiar faces, all navigating the highs and lows of life in Atlanta's medical community. In this article, we'll delve into what viewers can expect from Season 10, including the cast, premise, and where to watch it.
Know About Married To Medicine Season 10 Cast
As the show enters its milestone 10th season, it brings together a dynamic cast of both seasoned veterans and newcomers, ensuring a blend of personalities that promises to keep audiences entertained and engaged.
Returning to the spotlight are familiar faces such as Dr. Jacqueline Walters, Dr. Simone Whitmore, Dr. Heavenly Kimes, Toya Bush-Harris, and Quad Webb. These women have been the bedrock of "Married to Medicine" from the very beginning, providing viewers with insights into their personal and professional lives.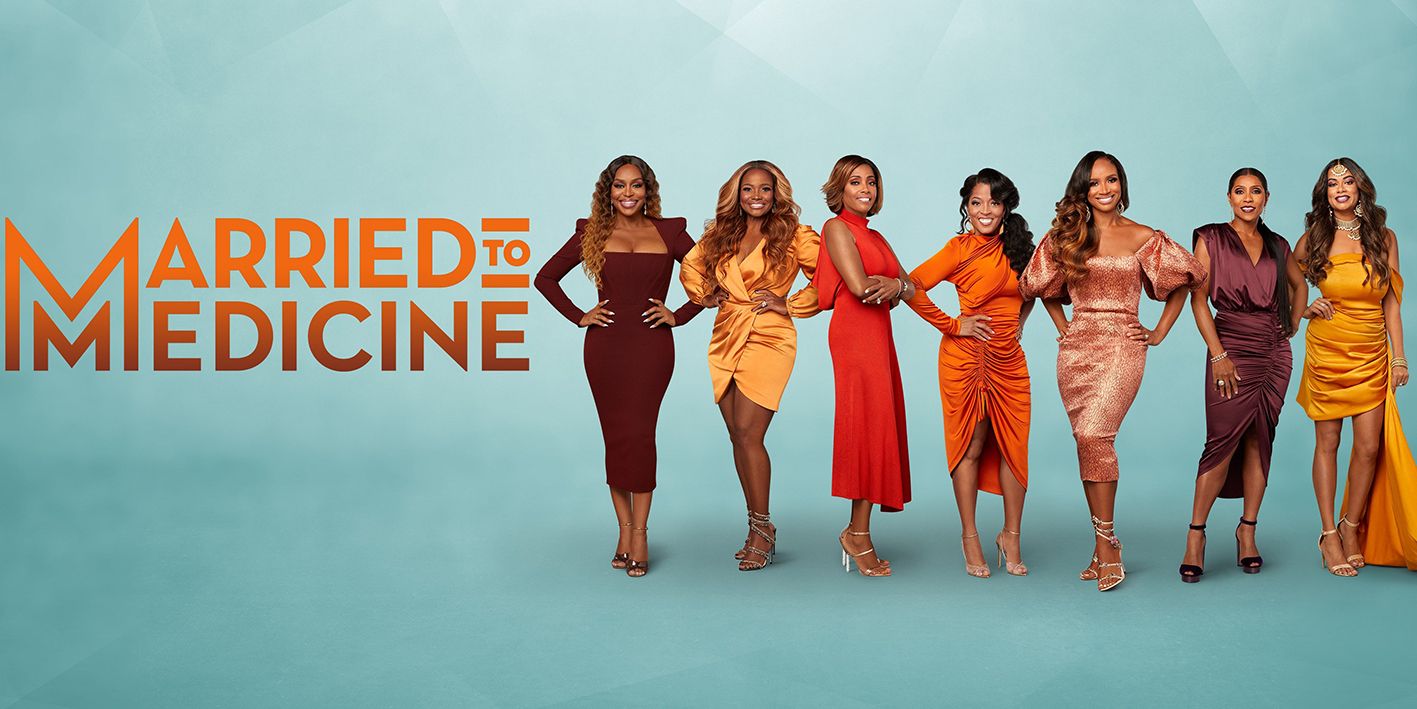 However, Season 10 introduces two exciting new cast members:
Phaedra Parks, Esq.: Fans of "The Real Housewives of Atlanta" will recognize Phaedra Parks as she joins the "Married to Medicine" ensemble. Phaedra is ready to make her mark in the medical world with a holistic wellness center, promising to bring a fresh perspective to the group.
Lateasha Lunceford: As the soon-to-be wife of Dr. Gregory Lunceford, Lateasha enters the fold with wedding bells on the horizon and dreams of motherhood. However, she faces the challenge of overcoming a 20-year age gap in her relationship, adding an intriguing layer of drama to the series.
Additionally, the cast welcomes Dr. Alicia Egolum, a dentist and friend of Dr. Heavenly, who is embarking on a career pivot toward full-time motherhood. With this diverse mix of personalities, "Married to Medicine" Season 10 is poised to deliver an array of captivating storylines and conflicts.
Also Read: Debunking The Rumors About Faith Hill's Plastic Surgery
The Premise: Fresh Starts, New Dynamics, And Old Rivalries
Season 10 of "Married to Medicine" promises to be a rollercoaster of emotions, with the ladies looking to make a fresh start, establish new friendship dynamics, and put old rivalries to rest. Here's a glimpse of what each cast member will be up to: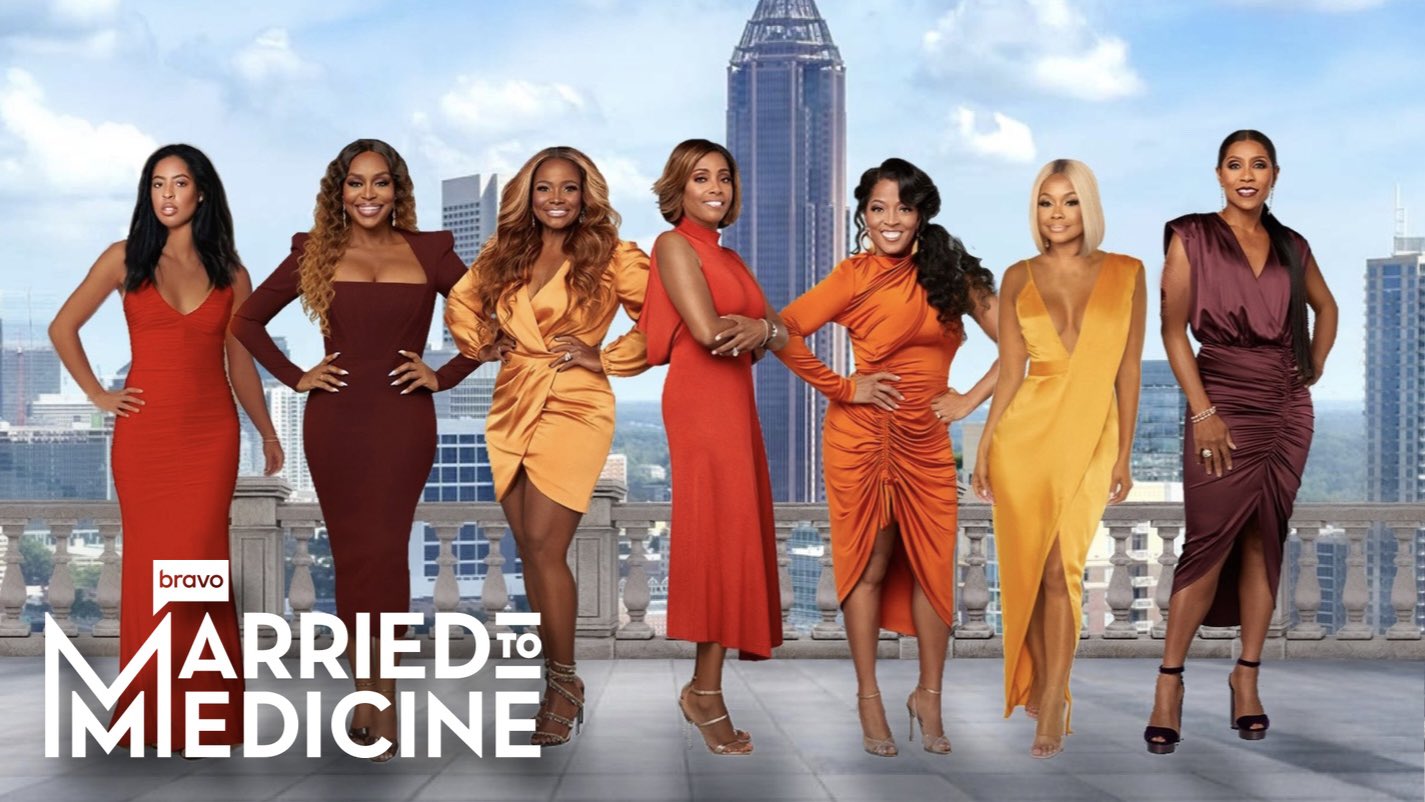 Dr. Jacqueline Walters: Known as the peacemaker in the group, Dr. Jackie is busy balancing her businesses while dealing with a special celebrity patient and making time for her family and friends.
Dr. Simone Whitmore and Cecil: The couple has put their dreams of becoming authors on hold and must navigate the potential return of both their sons, despite Dr. Simone's desire to maintain her empty-nester status.
Dr. Heavenly Kimes: Dr. Heavenly is working on her unfiltered demeanor while grappling with the impending departure of her daughter, Alaura, for college.
Toya Bush-Harris: Toya is diligently working on her marriage with Dr. Eugene and focusing on expanding her wine club business.
Quad Webb: Quad is still working on nurturing her friendships with the ladies while they await accountability from her.
Phaedra Parks: Phaedra will use her Reiki expertise within the group to mend the broken relationships between Quad and the other ladies while making a name for herself in holistic medicine.
Lateasha Lunceford: Despite facing judgment and criticism from some in the friend group, Lateasha is determined to walk down the aisle with Dr. Gregory Lunceford and build a new sisterhood with the ladies.
Dr. Alicia Egolum: Dr. Alicia is pivoting her career from dentistry to become a full-time mompreneur.
With such a dynamic range of storylines and personal journeys, "Married to Medicine" Season 10 promises an engaging and emotional rollercoaster for both the cast and viewers.
Also Read: Vince McMahon's Plastic Surgery: A Peek Into Her Transformative Journey
How to Watch "Married to Medicine" Season 10
For viewers eager to catch all the drama and excitement of Season 10, there are multiple ways to tune in. New episodes of "Married to Medicine" air live on Bravo. If you've cut the cord to traditional cable or satellite television, you can still watch it on live TV streaming services such as Fubo, Hulu with Live TV, Sling TV, and YouTube TV. Additionally, new episodes become available to stream on Peacock the day after they air for subscribers, offering the flexibility to catch up at your convenience.
For fans across the pond in the UK, you can anticipate watching new episodes of "Married to Medicine" on Hayu.