Hogan entered the world of professional wrestling in 1977, but it was his move to the World Wrestling Federation (now WWE) in 1983 that brought him immense fame. His persona as an all-American hero played a significant role in the wrestling boom of the 1980s. He headlined an unprecedented eight editions of WrestleMania, the WWF's premier annual event.
Hogan was a frequent headliner on Saturday Night's Main Event and its spin-off, The Main Event, featuring in a combined total of 31 editions. In his early career, he clinched the WWF Championship five times, boasting the third-longest reign in the championship's history during his first win.
Moving beyond this information, there's widespread curiosity surrounding the alleged death of Hulk Hogan. This article will delve into the truth behind the rumors about Hogan's death while also exploring additional facets of his life and career.
Hulk Hogan's False Death Rumors And Health Concerns
Speculations about Hulk Hogan's passing surfaced online, amplified by the recent death of WWE Hall of Famer Billy Graham. The confusion might have arisen due to their shared influence on wrestlers, including Hogan, whom Graham trained.
These rumors were potentially fueled by false claims regarding Hogan's health, specifically his reported loss of sensation in his legs after back surgery. Wrestler Kurt Angle's statements on his show further fueled this, stating Hogan had lost all feeling in his lower body and relied on a cane to walk.
Also Read: About Joey Jordison Death: Jay Weinberg Leaves Slipknot After 10 Years
A photo of Hogan using a walking stick in February contributed to the speculation, but Hogan's representatives clarified that he was in good health, refuting claims of paralysis.
Hogan's Personal Turmoil: Marriage, Divorce, And Controversy
In December 18, 1983, Hogan married Linda Claridge. Together, they raised a daughter, Brooke (born May 5, 1988), and a son, Nick (born July 27, 1990). Their family life took center stage in the TV show Hogan Knows Best, focusing on Hogan, his wife, and their two children.
Amid this public persona, an interview in the National Enquirer by Christiane Plante claimed an affair between her and Hogan in 2007, a time when the Hogan family was filming Hogan Knows Best. Plante, 33 at the time, had collaborated with Brooke Hogan on her 2006 album.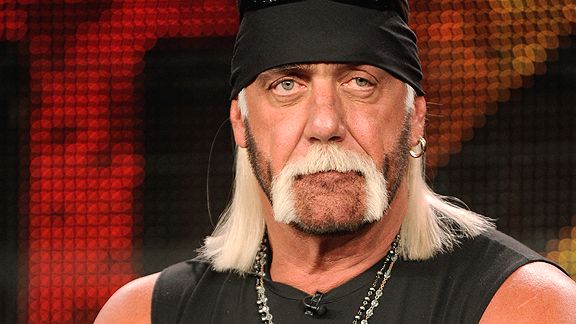 The marriage hit a rough patch when Linda filed for divorce in Pinellas County, Florida, on November 20, 2007. By November 2008, Linda publicly attributed the decision to end their marriage to Hogan's alleged affair.
In Hogan's 2009 autobiography, he acknowledged Linda's suspicions of infidelity whenever he formed friendships with other women but vehemently denied any act of cheating. The divorce settlement saw Hogan retain only about 30% of their liquid assets, roughly around $10 million.
Also Read: Speaker Knockerz's Death: Remembering Him On His Birthday
The aftermath took a toll on Hogan, who admitted contemplating suicide post-divorce. He credits Laila Ali, his co-star on American Gladiators, with dissuading him from taking such drastic measures.