John Cena, born on April 23, 1977, is an American professional wrestler, actor, and former rapper. With a record-breaking number of world championship reigns in WWE, Cena has solidified his place as one of the greatest wrestlers of all time. Beyond the wrestling ring, Cena has successfully transitioned into acting, earning praise for his performances in movies like "Trainwreck" and "Bumblebee." Known for his philanthropy, Cena has granted over 650 wishes with the Make-A-Wish Foundation, making a profound impact off-screen as well. His talent, charisma, and dedication have made him a beloved figure in the world of entertainment.
While his professional achievements are widely celebrated, there is another extraordinary individual who stands beside him, supporting him through it all—his wife, Shay Shariatzadeh. In this article, we delve into the life and background of Shay Shariatzadeh and explore the unique love story that brought her and Cena together. From chance encounters to red carpet debuts, their journey highlights the power of unexpected connections and the strength of their partnership.
How Did John And Shay Meet?
Sometimes, love finds us when we least expect it. Such was the case for John Cena when he first laid eyes on Shay Shariatzadeh. It was during a dinner outing with friends at a restaurant in Vancouver that Cena's attention was captivated by Shariatzadeh. Keegan-Michael Key, Cena's co-star in the film "Playing with Fire," recalled Cena saying, "There was one woman I was looking at, and I couldn't take my eyes off her." Little did Cena know that this chance encounters would lead to a deep and meaningful connection.
Cena and Shariatzadeh made their first public appearance together on the red carpet in October 2019. It was the premiere of Cena's film, "Playing with Fire," which was being filmed when he first met Shariatzadeh. They both looked stunning as Cena wore a navy blue suit with a white button-down and red tie, while Shariatzadeh dazzled in a silver and black sequined dress. Cena expressed his joy on the red carpet, saying, "What's truly special about this one is that, no matter what projects I'm involved in the future, this one will always have a special meaning because I got to film a special project and meet someone special."
Also Read: Who Is Adina Azarian's Husband? The Realtor Dies At 49 In A Jet Crash
Meet John Cena's Wife, Shay Shariatzadeh
Shay Shariatzadeh, an Iranian-born Canadian citizen, prefers to keep a low profile and does not maintain a public Instagram account. She has a remarkable background as an engineer and attended the University of British Columbia, where she pursued a Bachelor's Degree in Electrical and Electronics Engineering from 2008 to 2013. Shariatzadeh's work experience includes being a product manager at Avigilon, a Motorola Solutions Company in Vancouver. As of 2020, she was reportedly working for Sonatype, an enterprise software company.
In a Q&A session for International Women's Day in 2019, Shariatzadeh spoke about her mother's influence, describing her as the strongest and most hardworking woman she knows. She highlighted her mother's sacrifices, including giving up her successful career as a surgeon to move the family to Canada for a better future. Shariatzadeh expressed admiration for her mother's dedication and credited her upbringing for instilling values of hard work and perseverance.
Also Read: Know About Robert Hanssen's Wife As The Spy Dies At 79
An Insight Look Into John Cena And Shay Shariatzadeh's Marriage And Celebrations:
John Cena and Shay Shariatzadeh tied the knot on October 12, 2020, at an attorney's office in Tampa, Florida. The couple's marriage certificate was obtained by PEOPLE magazine. In 2022, nearly two years after their wedding, they celebrated their union with a grand wedding celebration in Vancouver, Canada. While the couple has maintained a private life, they did make a public appearance together at the premiere of "Fast X" in May 2023. During the event, Cena affectionately kissed his wife on the cheek, showcasing their loving bond.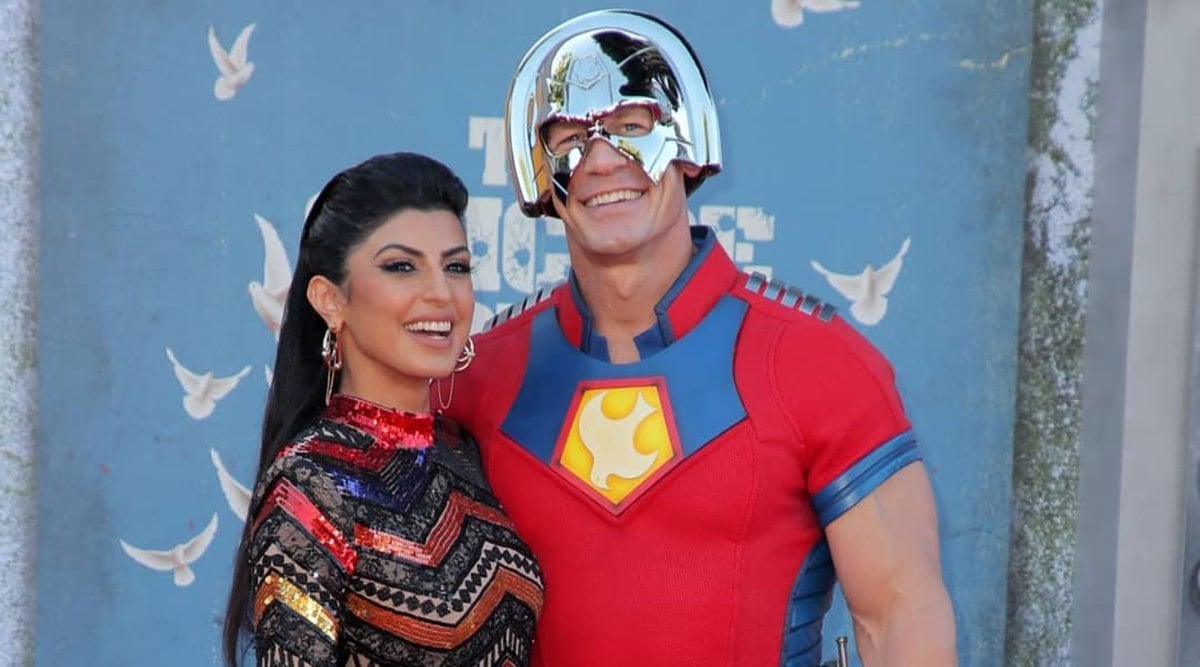 Know About John Cena's Past Relationships:
Before finding love with Shariatzadeh, Cena had a high-profile relationship with fellow wrestling star Nikki Bella. However, their engagement ended in 2018, shortly before their scheduled wedding. Cena and Bella, who were together for six years, announced the split on Bella's Twitter, stating that they continued to have love and respect for one another. After their separation, Bella went on to date Artem Chigvintsev, a professional dancer from "Dancing with the Stars." On the other hand, Cena kept his romantic life private until he was spotted arm-in-arm with Shariatzadeh in Vancouver.