Recently, during the Astros' Game 1 of the ALCS against the Rangers, a baserunning mistake by José Altuve had serious consequences, causing the eighth inning to end prematurely with the team trailing by two runs.
In a game where the score was 2-0, Alex Bregman hit a deep ball to left-center field at Minute Maid Park that looked like it might clear the wall. Bregman was watching the ball closely out of the batter's box, and Altuve also seemed to think that his teammate had hit a home run.
However, when Texas's Evan Carter caught the ball on the warning track, Altuve hurriedly returned to first base but failed to touch second base on his way back.
The Texas defensive players were quick to notice Altuve's blunder and ensured it was brought to the umpires' attention, even though they had initially called him safe.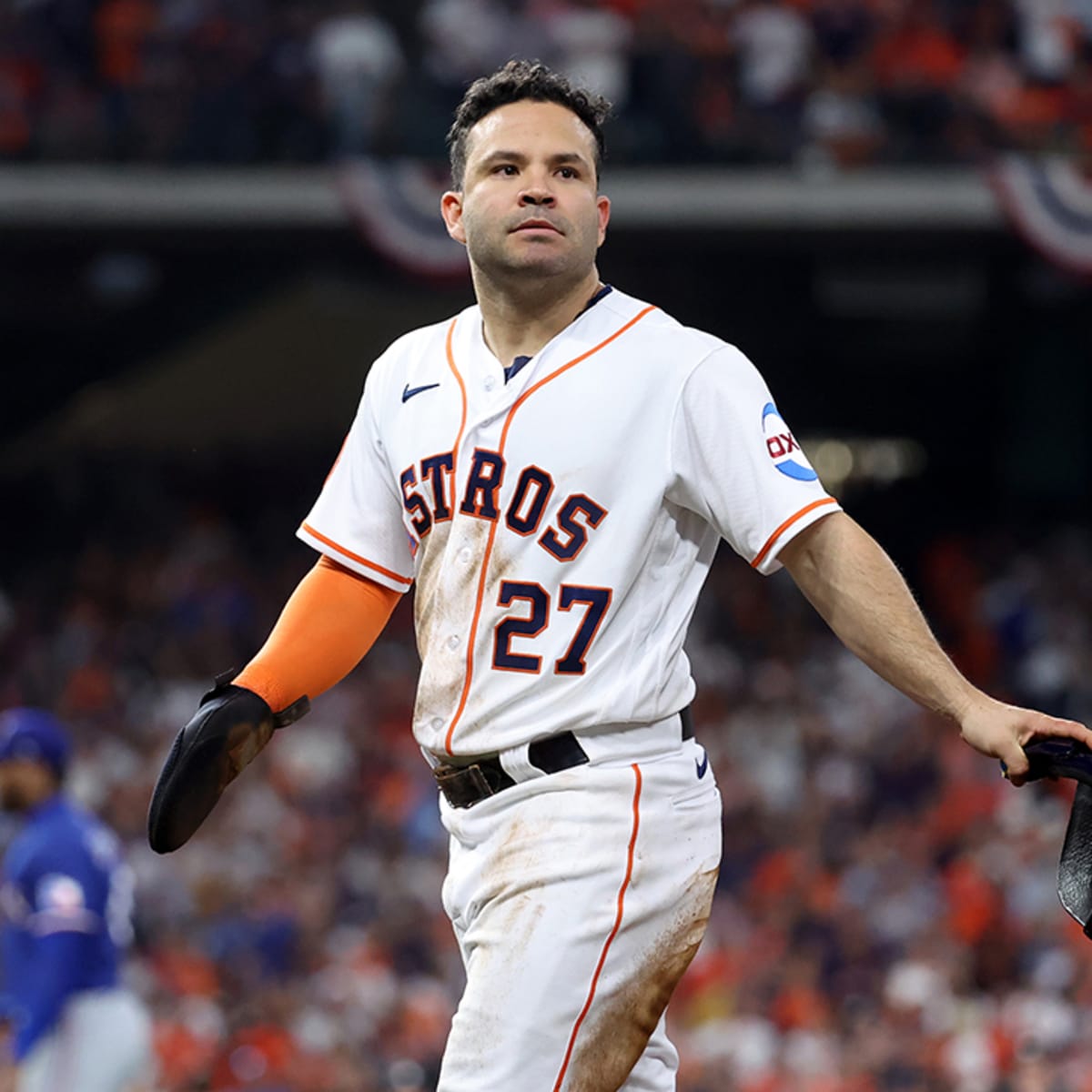 The recent news has undoubtedly piqued the curiosity of many regarding Jose Altuve's personal life. Unbeknownst to some, Jose Altuve shares a blissful marriage with his lovely wife, Nina Altuve.
In the following article, we will delve into Nina's profession and her relationship with her husband, Jose.
Inside José And Nina Altuve's Relationship
José Altuve and his wife, Nina Altuve, have shared their lives for over a decade. They first crossed paths in Venezuela during their youth and are said to have tied the knot as teenagers, maintaining their strong bond throughout the years.
Nina and Jose are proud parents of two daughters. Their first daughter, Melanie Andrea, entered the world in November 2016.
Also read: Suzanne Somers Husband Alan Hamel Heartfelt Love Note As She Dies At 76
The Houston Astros joined in the celebration, sharing a family photo of the trio on Facebook and offering their congratulations to Jose Altuve and Nina on the arrival of Melanie Andrea. Their second daughter was born in 2020, during the COVID-19 pandemic.
Jose shared in an interview with the Houston Chronicle that he stayed home and limited his outings for several months since his wife was pregnant at the time, and he felt it was necessary to be there to support her.
Meet Nina Altuve, Jose Altuve Wife
Nina Altuve is married to the professional baseball player Jose Altuve. She, like her husband, is originally from Venezuela. Before getting married, her full name was Giannina Elizabeth Cimetta Sandoval.
As per Nina's Instagram bio, she has been working as a bioanalyst since 2012. In addition to her bioanalyst role, she is also a purchasing specialist, and she proudly identifies herself as a full-time mom.
Also read: Who Is Jenna Lyons Dating? Meet Her Girlfriend Cass Bird
Nina and her husband are actively engaged in charitable endeavors. In April 2020, they collaborated with the Astros Foundation to provide 60,000 meals to Kids Meals Inc., a Houston charity dedicated to delivering free meals to preschool-aged children.
Furthermore, the couple organized the second annual Uncork for a Cause charity wine event in July 2022. This event, since its inception, has successfully raised over $200,000 for the Astros Foundation.