Lily-Rose Depp is a talented French-American actress and model. She began her acting career with a minor role in the film "Tusk" in 2014. Since then, she has starred in notable films such as "The Dancer," "Planetarium," and "The King." Her performances have earned her three nominations for the César Award for Most Promising Actress. Additionally, Lily-Rose has been a brand ambassador for Chanel since 2015, further cementing her status as a rising star in the industry.
Lily has been making waves in the entertainment industry with her recent show, "The Idol." While her character in the series is involved in a toxic relationship, Lily-Rose's real-life love life is quite different. The 24-year-old actress is currently dating rapper 070 Shake, also known as Danielle Balbuena. Let's take a closer look at Lily-Rose's romantic history and her current relationship.
Lily-Rose Is Currently Dating 070 Shake
Lily-Rose's relationship with 070 Shake became public in May 2023 when she shared a post on Instagram, revealing that they had been dating since January. 070 Shake, whose real name is Danielle Balbuena, is a musician and rapper. The couple's chemistry was evident during Paris Fashion Week, where they were frequently spotted together. Lily-Rose's fans were excited about this new relationship and expressed their support for the couple.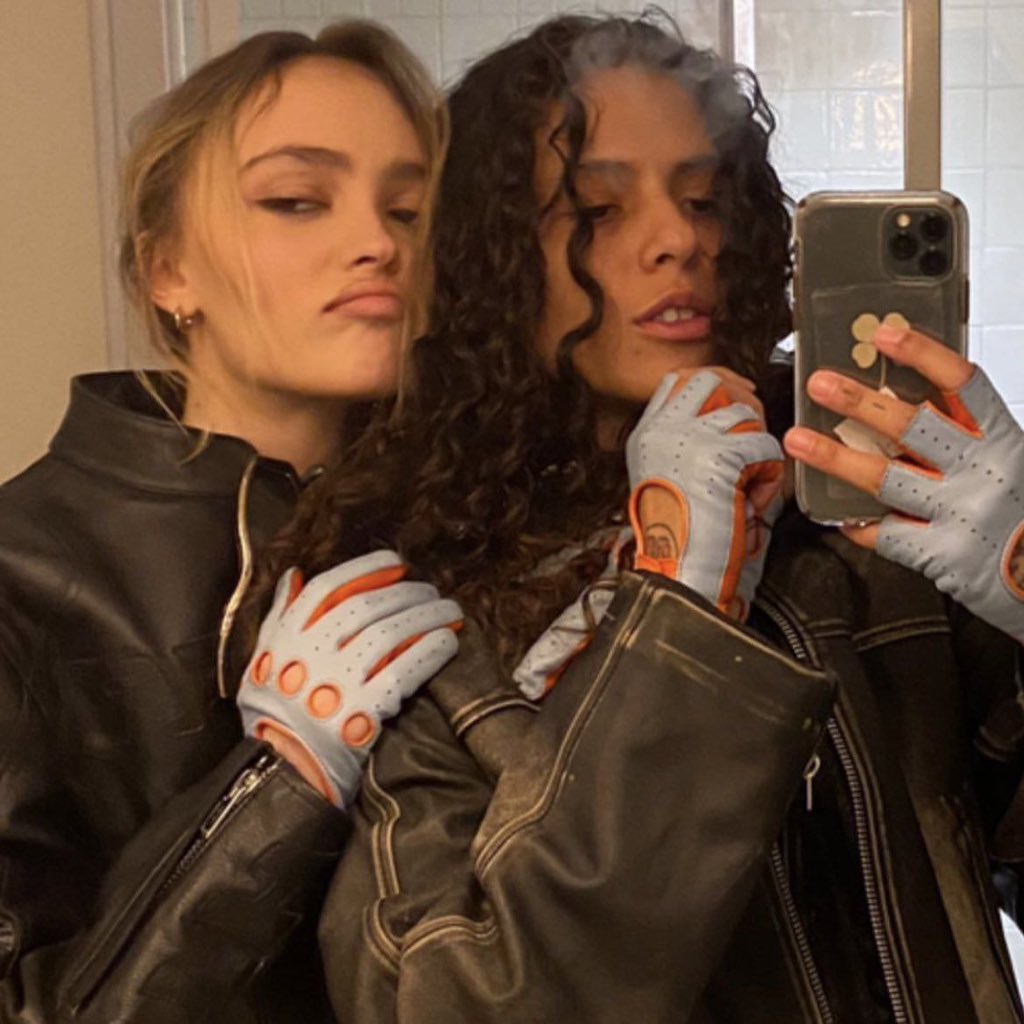 In March 2023, Lily-Rose provided strong evidence of her relationship with 070 Shake by sharing an Instagram Story of herself kissing the musician. This post further confirmed the dating rumors surrounding them. It's clear that Lily-Rose and 070 Shake share a strong bond and are not shy about expressing their affection publicly.
Also Read: Know About Jennifer Kupcho's Husband And Their Relationship
Know About Lily-Rose Depp's High-Profile Dating History
Prior to her relationship with 070 Shake, Lily-Rose has been involved with several high-profile men. Given her famous parents, Johnny Depp and Vanessa Paradis, she is no stranger to the spotlight. Let's take a brief look at Lily-Rose's previous romantic relationships.
Yassine Stein: November 2021 To 2022
After being spotted kissing rapper Yassine Stein, Lily-Rose and Yassine were seen together multiple times. Their last public appearance was in September 2022 in New York City. However, fans noticed in March 2023 that the two had unfollowed each other on Instagram, suggesting that they might have parted ways.
Austin Butler: August 2021
Lily-Rose and Austin Butler were caught making out after dinner, but the extent of their relationship remains unclear. They have known each other for a while, having worked together on the movie "Yoga Hosers" in 2016.
Also Read: A Peek Into Chuck Todd's Wife And Their Relationship
Timothée Chalamet: 2018 To 2020
Lily-Rose and Timothée Chalamet met on the set of "The King" and were first seen together in October 2018. Their relationship attracted significant attention, particularly after they were photographed passionately kissing on a yacht in 2019. Unfortunately, the couple broke up in April 2020, and the reasons for their split remain unknown.
Ash Stymest: 2015 To 2018
Lily-Rose and Ash Stymest were first spotted together in October 2015. They maintained a low-key relationship until their split in 2018. The exact reason for their breakup was not disclosed publicly.
As of now, Lily-Rose Depp is happily dating 070 Shake, and the couple appears to be enjoying their time together. Lily-Rose's romantic history showcases her journey through various relationships and highlights her ability to maintain privacy while navigating the public eye.
It will be interesting to see how Lily-Rose's acting and modeling career progresses alongside her personal life. With her talent and captivating presence, she is undoubtedly an actress and model to watch. As she continues to make her mark in the industry, fans will eagerly await any news about her love life.