The three-time All-NBA First-Team guard Luka Doncic has played at a historic level for the Dallas Mavericks. In his fifth year in the NBA, Doncic is having his best season yet. After being the best basketball player in Europe for a few years, the young player moved to the United States and quickly became the best in the world's most prestigious basketball league. If you've been keeping up with NBA star Luka Doncic, you've probably heard of his girlfriend Anamaria Goltes. If not, don't worry. Just read the whole article and you'll be fine.
Everything You Need To Know About Luka Doncic's Girlfriend: Anamaria Goltes
Anamaria Goltes, is a well-known model, influencer, fitness and lifestyle instructor, and social media celebrity. She earned her degree from the University of Ljubljana's School of Economics and Business.
Anamaria Goltes, who is also Slovenian, reportedly met Luka Doncic when they were both 12 years old, as reported by The New York Post. Goltes remarked on an Instagram Live broadcast in the year 2020, "We met when we were 12 years old at the seaside in Croatia."
Also Read: Who Is James Woods' Wife? Meet Sara Miller
Over the course of their nearly five-year relationship, the couple has frequently expressed their love for one another through Instagram pictures and stories". Goltes is a lifestyle and fitness instructor who designs individualized exercise plans for his clients. Goltes wrote on her website, "I fell in love with movement and being active from a very young age. For me, working out was always a positive part of my childhood, and now I get great satisfaction from inspiring others to prioritize their health and showing them that exercise can be enjoyable.
After dating on and off for a while in 2016, the couple briefly broke up in 2018 before Luka Doncic was picked by the Dallas Mavericks. They reconciled, and now they're staying together in Dallas while the COVID-19 pandemic sweeps the country. The two of them probably spent more time together this past year than they otherwise would have been able to due to the amount of travel required by their separate careers.
Also Read: Meet Gloria Estefan's Husband Emilio Estefan As The Duo Kicks Off 'On Your Feet'
Goltes seems to like Dallas, by the way. As she and Luka Doncic have continued to get to know each other, she has continued to post daily updates on both Live sessions and Instagram Stories, directly interacting with her audience. She told the Post that Dallas makes her feel like she's at home.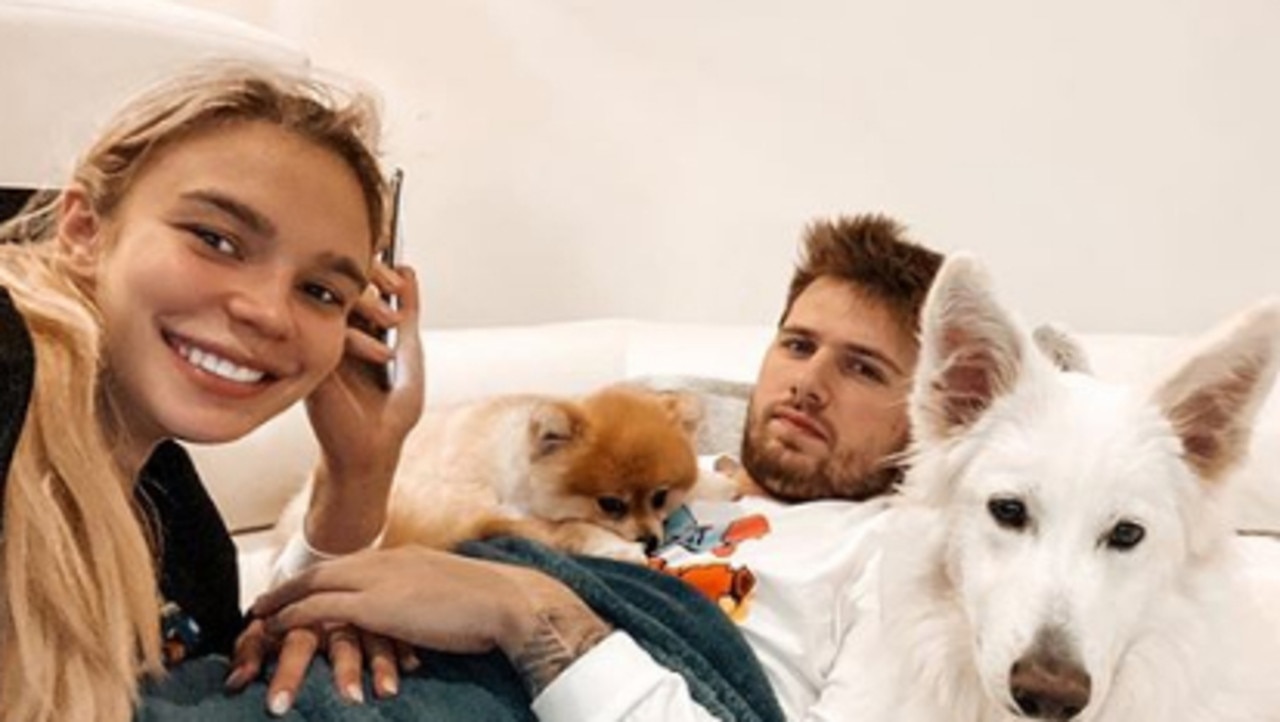 Goltes can now travel again, as shown by her recent trip to Mykonos, but it looks like Dallas is becoming more and more like a home base for the model and social media influencer. This is good news for the young couple who have been together for ten years, but bad news for fans who were hoping Luka Doncic would fall in love with them.
Who can say? Maybe the next year, Luka Doncic will have their engagement rings to show off. Let's hope that the couple stays together. Still, this is all we know about Luka Doncic's girlfriend Anamaria Golte at the moment.