Chloe Grace Moretz is an American actress. She has won a number of awards, including four MTV Movie & TV Awards, two People's Choice Awards, two Saturn Awards, and two Young Artist Awards.
Most people know Chloe Grace Moretz from movies like "Kick-Ass," "Carrie," and "The Equalizer." She has also played emotional parts in movies like "If I Stay," "Greta," and "Shadow in the Cloud." Even though Chlo's become such a well-known actress in this era.
Chloe's personal life is now the subject of discussion around everyone. People want to know if she's dating anyone now and all about her dating history. In this article, we'll uncover all the details you need to know.
Who Is Chloe Grace Moretz Dating: Does She Have A Boyfriend?
As of 2022, Chloe Grace Moretz is currently single and doesn't involve in any relationship with anyone. However, she has been in several high-profile relationships in the past. And at some point, she decided to keep her love life hidden from the public eye.
Moretz has been in various photo shoots, such as editorials, features, and magazine covers.
Also read: Who Is Arshad Sharif's Wife? Journalist Shot Dead In Kenya!
Chloe has received millions of followers on Instagram. As of this writing, she has 21.9M followers who follow her there. Her Instagram is filled with photos of her outings and photo shoots.
Chloe Has Previously Dated Brooklyn Beckham
Brooklyn Beckham was one of the most famous people Chlo Grace Moretz dated. After photos of them together came out in 2014, the two were first coupled together. Moretz was 17 and Beckham was 15 at the time. Beckham did break up with his first girlfriend, the daughter of Ladies of London star Julie Montagu, so he could date Moretz.
Between 2014 and 2018, Chlo and Brooklyn Beckham were in a serious relationship. This four-year relationship is thought to be the most famous one she's had so far.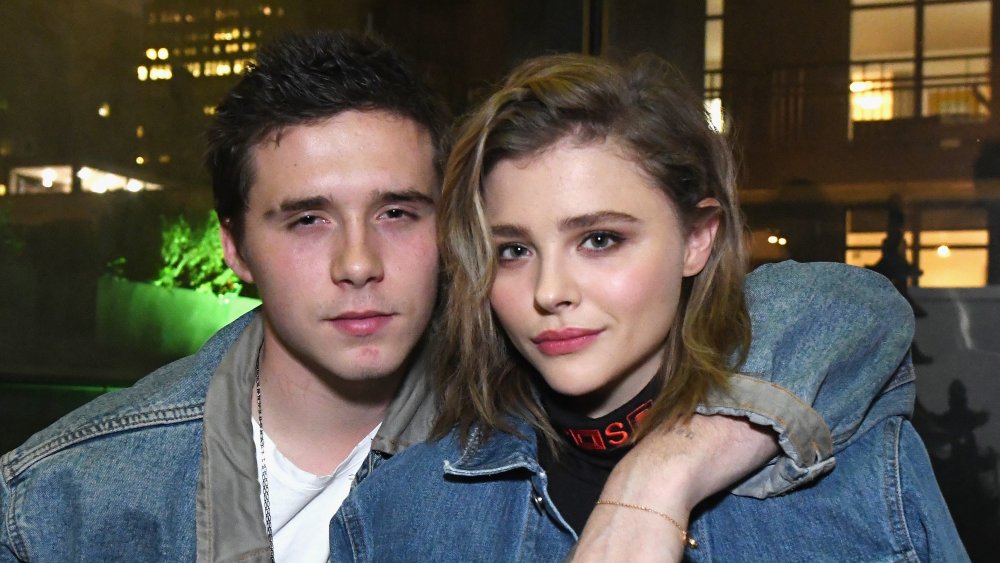 Soon after those pictures came out, Moretz gave an interview to the Sunday Times, where she said, "Breakups are hard for everyone." She also said that "a certain relationship" comes up on her phone every time a verified account on Twitter posts about it.
When asked what she had learned from her first high-profile relationship, Moretz said she would try to keep her future relationships out of the public eye.
Also read: Who Is Bobby Lytes Dating? Who Will Win The Show And Be Bobby's Boyfriend?
Chloe Grace Moretz And Kate Harrison Dating Rumors
Most recently, she was with a model named Kate Harrison from 2018 to 2019.
Moretz was photographed looking cozy with model Kate Harrison in December 2018. She never said anything about the relationship in public because she vowed to keep her relationships private. They were seen having dinner together at Nobu in Malibu, which has been a popular place for celebrities for a long time.
After dinner, they went outside and shared a steamy kiss. Then they went to Soho House, where they were seen kissing again. They were also seen standing together with their arms around each other.