Zachary Braff is an American actor and filmmaker who was born on April 6, 1975. He is best known for his role as J.D. on the NBC/ABC TV show Scrubs, for which he was nominated for the Primetime Emmy Award for Outstanding Lead Actor in a Comedy Series in 2005 and for three Golden Globe Awards from 2005 to 2007.
Recently, Zach Braff has been in the news a lot more about his relationships than about his career. In 2019, the star of "Scrubs" began dating Florence Pugh. As they were 21 years apart in age, it was a bit of a scandal.
Florence Pugh and her ex-boyfriend Zach Braff broke up, the Midsommar actress said in an August 16, 2022 Harper's Bazaar cover story. She said that they decided not to talk about the breakup because they didn't want to hear what other people thought about it.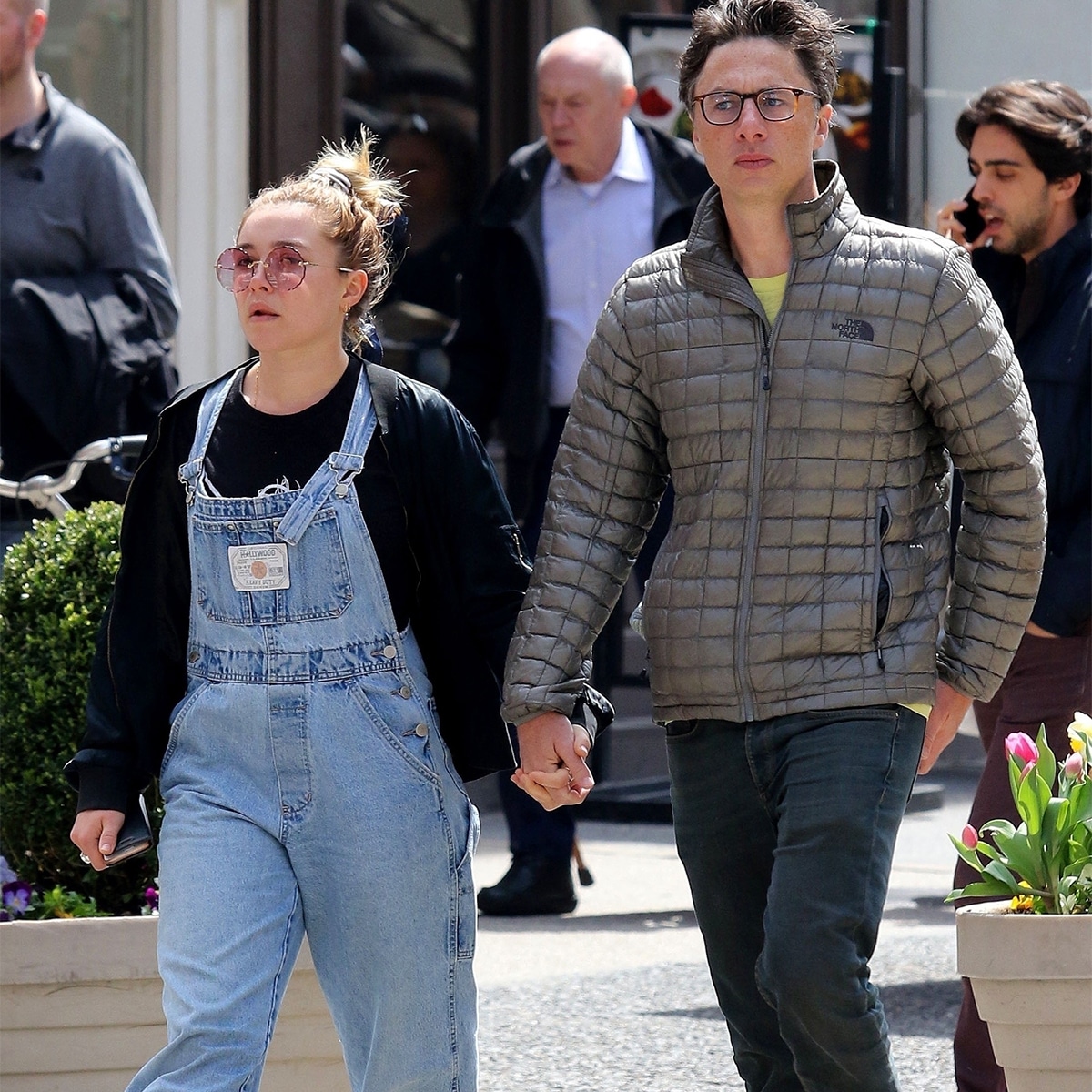 "We've been trying to end this relationship without letting anyone else know, because everyone has an opinion about it. We just thought that doing something like this would be better for us than having millions of people tell us they are glad we aren't together. So that's what we did. When I talk about it, I always get a lump in my throat "Pugh said.
When Zach Braff's relationship with Florence Pugh made the front page, the actor wasn't surprised. Before he started dating Pugh, Braff was in a number of high-profile relationships.
Also Read: Who Is Bailee Madison's Boyfriend? Relationship Info With Blake Richardson
Zach Braff Past Relationships:
Mandy Moore And Zach Braff
In 2004, when he started dating Mandy Moore, Braff had his first relationship that made the tabloids. Moore told Cosmopolitan in 2006, "It's just nice to be with anyone who supports what you do, is proud of you, respects you, and respects your work."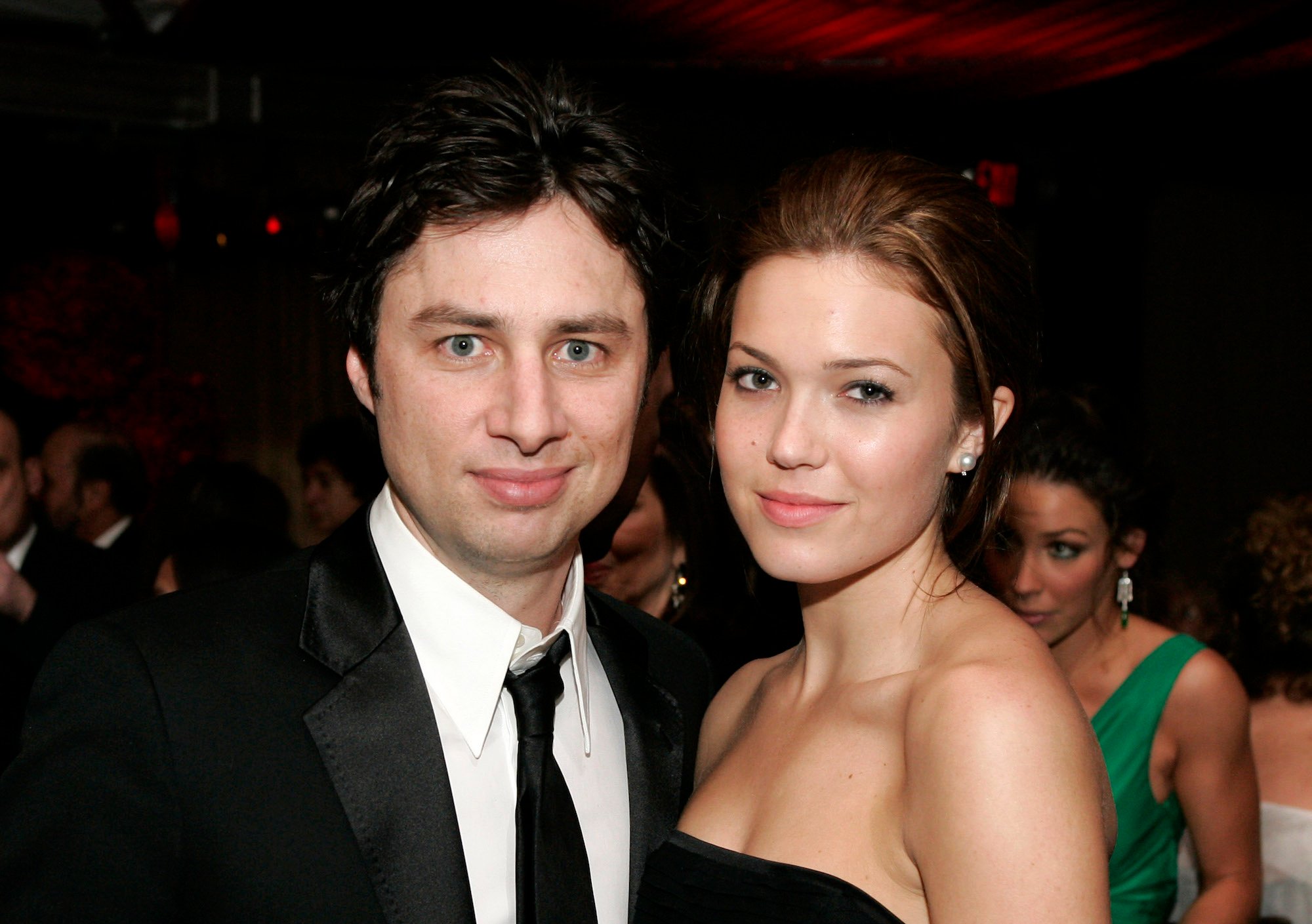 Things didn't stay so peaceful between Braff and Moore, though. Soon after the interview with Cosmo in 2006, the couple broke up. After they broke up, Braff talked about how hard the relationship was in public. In 2014, he said on the Howard Stern Show, "I don't want to date the really famous girls." "Remember, I did that once when I dated Mandy Moore, and it wasn't good—I didn't like it."
Moore, on the other hand, took the breakup even worse. Moore told Marie Claire after the breakup that the end of the relationship was the cherry on top of a "really bad cake, the burned cake". Yikes!
Shiri Appleby And Zach Braff
Mandy Moore might have needed some time to get over the stale relationship she had with Zach Braff, but her ex didn't. By 2007, he was dating Shiri Appleby, who was best known for her role in "Roswell." "Shiri and Zach were a great match," a source told Life & Style at the time. They were also able to connect because they both grew up in traditional Jewish homes.
Why did this match not work out? The source said that Appleby wanted kids, which made Braff very upset. "Shiri wanted to have kids, and Zach hated the idea of being tied down," they said. "He can't see himself getting married before he's 40." The insider said that Braff just wasn't ready to commit in the end.
Also Read: Who Is Danny Brown's Girlfriend? Complete Info
Taylor Bagely And Zach Braff
The next one was Braff's longest-lasting one. From 2009 to 2014, Braff dated the supermodel Taylor Bagely. At the time, a rep for the actor told People that the two had broken up. Why did they break up? We don't know, but we do know that Braff kept his name out of the news until Pugh, who is 21 years younger than him, was linked to him in 2019.