Some people find love in the Big Brother house, even though it's full of competition. Angela Rummans and Tyler Crispen were among those people.
Angela Rummans and Tyler Crispen both are from Hilton Head, South Carolina. They hit it off right away when they met for Big Brother, but it took them a few weeks to start dating. Toward the end of the season, they finally kissed and said "I love you." Tyler told the jury about his low-key relationship with Angela during his last words on the finale, where he came in second place behind Kaycee Clark, who was also in his Level Six alliance.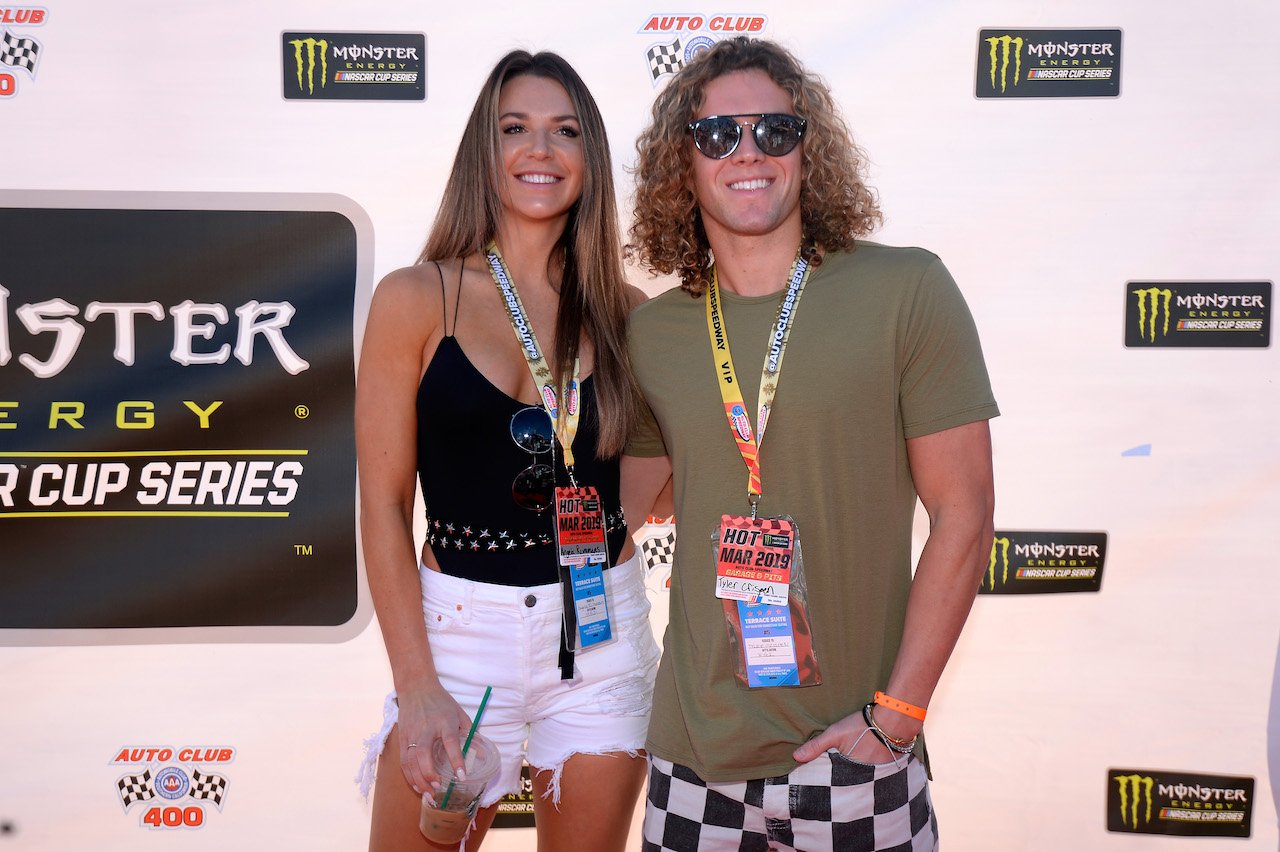 Tyler and Angela's jewelry line, Naut & Chain, which is based on the sea, came out in 2019. Tyler came back for Big Brother: All-Stars in 2020, and he was one of the last six people to be kicked out. He later told Us that he wished he had brought Angela with him to the game. In January of 2021, they got engaged.
Angela is now competing on The Challenge: USA without Tyler, which may make fans wonder if they are still together.
Angela Rummans And Tyler Crispen Are Dating Each Other And Still Going Strong In Their Relationship
From the start of their season, Angela and Tyler had chemistry. However, unlike the other two showmances on Season 20, which were more obvious about their attraction, it took Angela and Tyler a few weeks for their feelings to show on screen.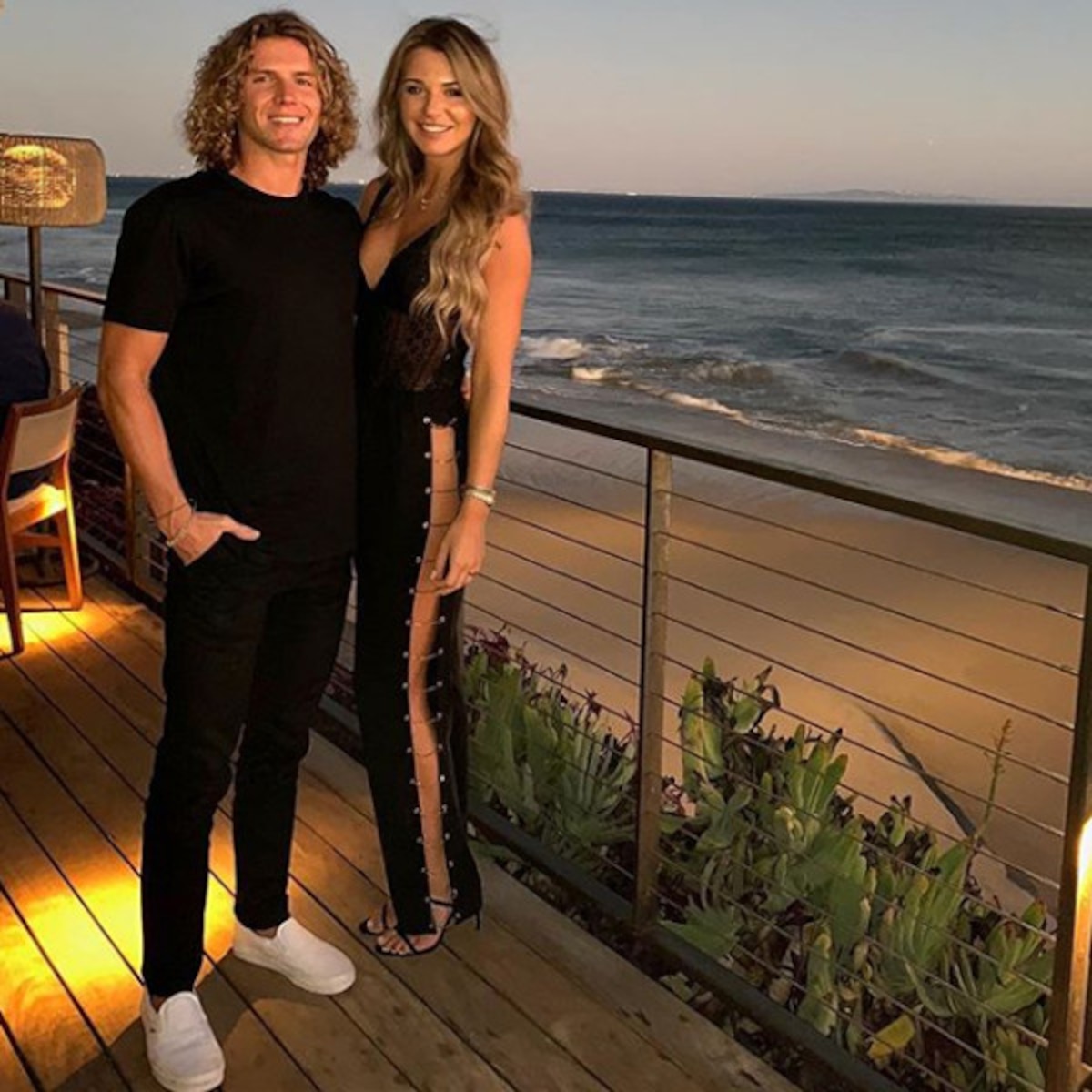 Tyler Crispen, the runner-up of Season 20 and America's Favorite Houseguest, told the jury at the end of the season that he and Angela, who came in fourth place, had become more than friends.
After the cameras stopped rolling, the reality show contestants kept seeing each other. Tyler moved in with Angela in Los Angeles, and in 2019, the two moved back to their hometown of Hilton Head and bought a house there. Angela and Tyler started Naut & Chain, a jewelry line that is still going strong today, in the same year.
Also read: Who Is Cameron Mathison's Wife? Everything You Need To Know About Venessa Arevalo!
Angela And Tyler Are Engaged And May Get Married Soon
The Big Brother alums' relationship also seems to be going well, and they may even get married soon. As mentioned by E! Online, on January 10, 2021, Tyler asked Angela to marry him, on the beach in Hilton Head. Angela wrote in the caption of her Instagram photo of the moment she said yes, "Thank you for giving me the best and most perfect day of my life."
She went on, "I love you more than I can say, and I can't wait for the next part of our lives." "For now, let's enjoy the time we have and think about how exciting the future will be."
Tyler called the engagement the "greatest day" of his life, and wrote in his Instagram caption:
WE'RE ENGAGED! @angelarummans You make every day seem like a dream come true and I am now officially the luckiest person on the face of the earth. I'll love you to infinity and beyond.

Tyler Crispen
Angela said in hers:
YES to forever and ever and always. You and me babe, for the rest of the time.

Angela Rummans
Also read: Inside Chris Olsen Breakup With Ian Paget!
Angela Is Competing In 'The Challenge: USA'
The Challenge is getting a bit of a shakeup thanks to the people at CBS. In a new show called The Challenge: USA, reality stars from the network will compete against each other. Tyler went back to Big Brother: All-Stars in 2020 and told Us Weekly that he "regretted not bringing Angela into the game with him." He was happy for his fiancee.
"Tonight the Ice Queen @angelarummans returns to your TVs with a new group of BB legends on @thechallenge," he wrote on Instagram on July 6, 2022, beside a photo of the Season 20 Big Brother cast. "What a day!"