Al Pacino, is one of the most famous actors in Hollywood. He is known for his intense and captivating performances in a wide range of films that are often dark. Whether he was playing a mob boss, a cop, a coke-addicted drug lord, or even the Devil himself, the nine-time Oscar nominee and Academy Award winner brought his signature energy and smoldering intensity to every role.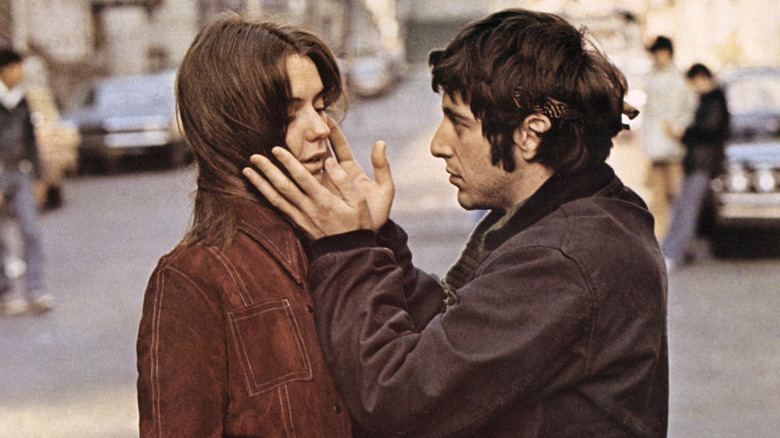 Not only has the 82-year-old given great performances throughout his more than 50-year career, but his love life has also been the subject of much debate among his fans, mostly because his girlfriends are much younger than him.
Who is Al Pacino Dating?
Some people were surprised to see Al Pacino, who was then 81 years old, out to dinner with Noor Alfallah, 28. However, he had been dating Noor Alfallah for a while.
In April of this year, Pacino and Alfallah, who comes from a wealthy Kuwaiti-American family, were seen at a group dinner to celebrate a new art show with the works of painter Julian Schnabel.
Alfallah has dated Mick Jagger, who is 78, and Nicolas Berggruen, who is 60 and a billionaire investor and philanthropist. She has also been seen in Los Angeles with 91-year-old Clint Eastwood, who she said was a family friend.
"Pacino and Noor started dating during the pandemic," said one source. She usually goes out with very wealthy older men. For a while, she was with Mick Jagger, and then she went out with Nicholas Berggruen.
Also read: Who Is Tony Cavalero Dating In 2022? All You Need To Know About Annie Baria!
"She has been with Al for a while, and they get along very well," the source said. Even though he is older than her father, the age difference doesn't seem to be a problem.
"She hangs out with the rich jet set, and she comes from a wealthy family."
On Saturday night, Pacino and Alfallah were seen leaving the restaurant Felix Trattoria in Venice, California, in the same car.
A few days later Al Pacino was spotted again with Noor Alfallah while celebrating his birthday.
Al Pacino Celebrated 82nd Birthday With Girlfriend Noor Alfallah
Al Pacino went out with his 28-year-old girlfriend, Noor Alfallah, to celebrate his 82nd birthday.
The Daily Mail says that the couple, who were both dressed in all black, were seen at the Italian restaurant Jones in West Hollywood, California, this weekend. Alfallah seemed to be trying to get Pacino's friends to join them inside the restaurant.
The two people looked like they were having a great time together all night on video that the news outlet got.
On Monday, she also wished her boyfriend a happy birthday with a video of Pacino when he was younger.
Also read: Who Is Camila Giorgi's Boyfriend? Know All About Her Personal Life!
Who Is Noor Alfallah
Noor Alfallah comes from a rich Kuwaiti-American family and works as a TV producer. She became well-known when it came out that she was dating rock star Mick Jagger.
People say that she was a producer for the TV show Brosa Nostra. When she was seen on a date with the well-known actor Al Pacino, people took notice.
In 2021, Deadline said that Noor Alfallah and her sister Remi Alfallah had made a deal with Brian Grazer, the head of Imagine Entertainment, to make podcasts.
Noor is also the vice president at Sony for Lynda Obst Productions. She is reportedly working with Obst on two full-length movies.