Pambansang Kolokoy is a Filipino YouTube star who runs a comedy channel with his youngest son. They have 650,000 subscribers, and 89 million people have watched their videos. He started making videos with his kids in 2012 as a fun way to spend time with them. In November 2015, their Ilocano Tatang videos went viral and made him famous.
When he was 15, he moved to the US and got a job as a sales rep at a distribution company.
Pambansang Kolokoy was married to Marites Mondina in year 2002. However, people were left shocked when the news of their divorce spread out among the public.
Inside Details Of Pambansang Kolokoy And Marites Mondina Divorce
When it comes to the relationships of famous people with a lot of followers, not everything you see on social media is happy and upbeat.
This is the case with YouTuber Joel Mondina, also known as "Pambansang Kolokoy." He put an end to rumors that he and his wife Marites Mondina had split up after 20 years of marriage. Joel said in "Peace of Mind" live video that he and Marites had broken up and now he's happy with someone else and everything is going pretty well with his kids from his first marriage.
Also Read: Who Is Tiger Woods' Girlfriend Erica Herman? All About Tiger's Personal life!
Pambansang Kolokoy said, "I'm telling you, my supporters, that Marites and I are no longer together so that you can stop worrying and, hopefully, stop asking me the same questions over and over again."
He didn't really like to talk about the problem first because they're still figuring out the "process" of their new arrangement, and he didn't want to say something bad about his ex-wife because she's still the mother of his children.
For me, I don't want to post about our private lives on social media… But since people keep asking, I'll just answer. So, that's the end of it.
He said that he was flattered by all the comments he gets from people who like his relationship with Marites and even say that they are the "perfect couple," but he also said that sometimes the truth is so different from what's shown on camera. Joel didn't say much about what was wrong with their marriage, but he did say that he still took care of his kids.
At the end Joel said, "they are my children, I will do all in my power to grant each and every one of their wishes and fulfill each and every one of their desires. I'm not a careless parent."
Also Read: Who Is Camila Giorgi's Boyfriend? Know All About Her Personal Life!
Pambansang Kolokoy's Net Worth
Filipino YouTuber Pambansang kKolokoy has a net worth of $610,787. When he was young, he started making videos on YouTube. Since then, he has kept making videos that get a lot of views. If he keeps posting videos at the same rate, he would then probably be one of the ten most-watched YouTubers within the next five years.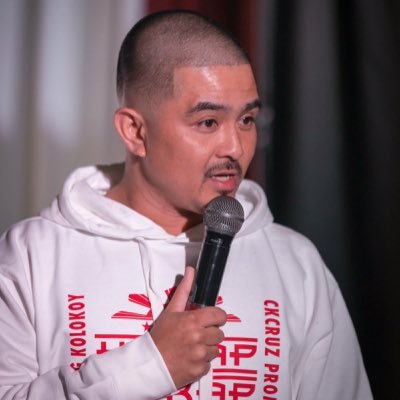 He has 15,215 views that earn him $0.61 per 1000 views, and 12,840 views that earn him $0.51 per 1000 views. If we apply this ratio to all of his viewpoints over the years, we observe that he has made over $1.5M just from ads. Just from ads, he makes about $7,000 per day.