Justin Ray Gaethje is an American professional mixed martial artist who was born on November 14, 1988. He is currently fighting in the Ultimate Fighting Championship's Lightweight division (UFC). He used to be the Interim Lightweight Champion of the UFC.
Fans of MMA and UFC always want to know more about their favorite celebrities' personal lives, so it's not surprising that Justin Gaethje's personal life is sometimes questioned.
Meet Justin Gaethje's Girlfriend, Sophia Romano
Recently, Justin uploaded a photo to Instagram of himself with a girl, and he also tagged the girl in the photo using her Instagram username, which is @sophiaromo27. It would indicate that Justin is dating her. If rumors are to be believed, she appears to be Justin Gaethje's new girlfriend.
Sophia Romano is highly active on social media, and her Instagram account, which has a total of 40 posts and 10.2 k followers, includes regular updates in which she mentions the places she visits and the activities she does. She has not yet shared a single photo of herself with Justin Gaethje on her social media accounts.
However, yesterday she uploaded a story on Instagram showing herself and her rumored boyfriend Justin attending a UFC fight to support Kamaru Usman and also tagged him by captioning, "we're here for you" @usman84kg, who is a professional mixed martial artist, a former freestyle wrestler, and a graduate of the folkstyle wrestling program.
Also Read: Rosario Dawson Is Dating Nnamdi Okafor – All You Need To Know
Sophia completed her studies at Penn State University for around four years, and after she finished her bachelor's degree, she briefly worked as a presenter at ABC studios in a variety of positions and capacities. Her education was completed at Penn State University.
Justin Gaethje's Early Life
Justin Ray Gaethje was born in Safford, Arizona, on November 14, 1988. His mother, Carolina Espinoza, was born in Sonora, Mexico. She is of Mexican ancestry. His father, John Ray Gaethje, comes from Germany. His mother was a postmaster, and his father and both of his grandfathers were copper miners. His father's father was in the U.S. Army and boxed while he was there. Gaethje's dad, Ray, has worked at the Morenci mine for 36 years as a copper miner. He will retire in September 2019.
Gaethje has two older sisters. He has a twin brother named Marcus John Gaethje, who worked at the Morenci mine for almost 10 years.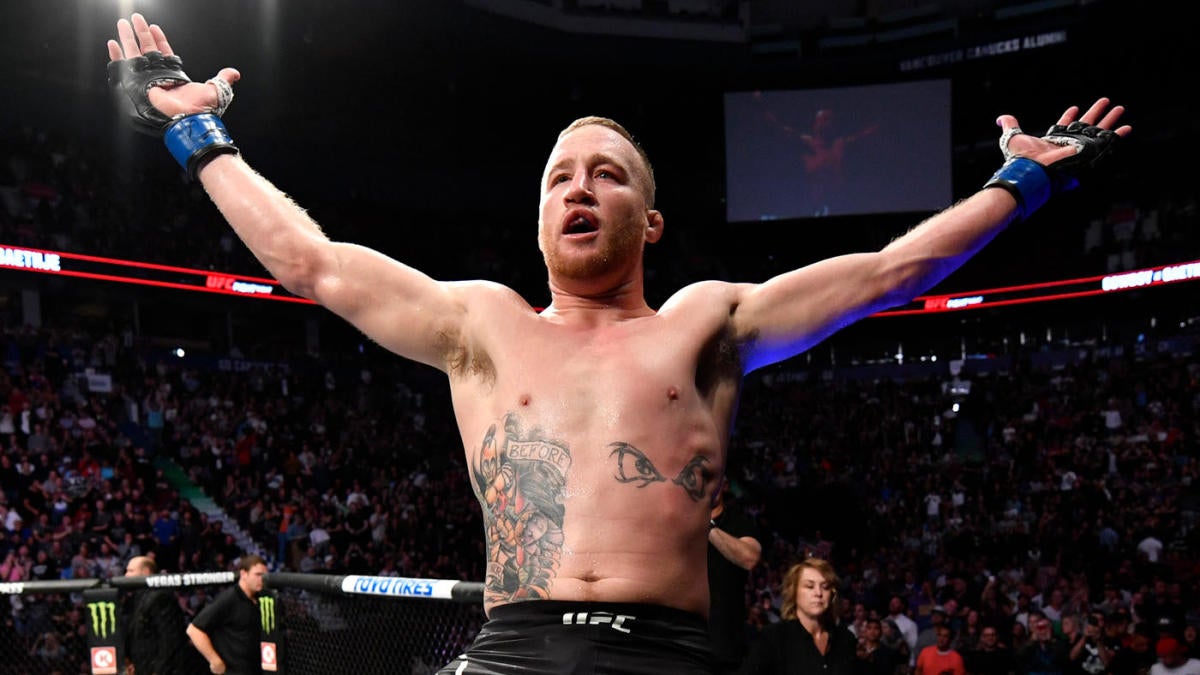 Gaethje worked at the Morenci mine for a summer when he was 18. He told ESPN's Brett Okamoto in 2020, "I worked 12 hours every day, seven days a week. I did it every day for three months and only took one sick day to sleep. I did 96 hours one week."  Gaethje remembered that just before he left the mine to go to college, two of his coworkers told him, "You'll be right back, but you're not going to do well in college. You'll be back right away." Gaethje was inspired by this to do well in life.
Also Read: Who Is Kayce Smith Boyfriend? All You Need To Know!
Justin Gaethje's Net Worth
According to Celebrity Net Worth, Justin Gaethje has an estimated net worth of $4 million as of 2022. Gaethje's earnings from his UFC career are estimated to have reached $2,874,500.