NASCAR driver Kurt Busch and his wife, Ashley, are no longer together.
Court documents obtained by TMZ Sports say that Ashley Busch filed for divorce in Florida earlier this month. She said that her five-year marriage to Busch is "irretrievably broken", which means that it can't be fixed. In her filing, she also said that her now-ex-husband had "committed a tortious act." Ashley, who got married to Kurt in January 2017, didn't say much more about the accusation.
In the papers, Ashley said that their relationship broke down in early April, when Kurt "cut off her access to their joint bank account, credit cards, and all other forms of support." She also said that Kurt told her to leave the family home by the first week of June, even though he has another place to live.
Let's find out what led to this situation, and why Kurt Busch and his wife Ashley had to go their own ways.
Kurt Busch And Ashley Are Divorcing, And The NASCAR Driver Says, "I Am Heartbroken"
After hearing that they had broken up, Kurt told E! News what he thought about it. "It breaks my heart to tell you that Ashley and I are trying to end our marriage," he said. "Divorce is a personal and private matter, and I hope that our privacy will be respected."
Kurt and Ashley met in 2015 and went out with each other for two years before getting married in 2017.
Also read: Everything You Need To Know About Paula White's Divorces!
The news that they are getting a divorce came just days after Kurt won first place at Kansas Speedway on Sunday. He is in 18th place in the Cup Series standings right now.
After his recent win, he talked to NBC Sports about all the people who helped him.
"At home, I love my family. I love everyone who works at KBI and at 23XI. We're getting this, "Kurt said. "This is what all the hard work is for, even if we lost a couple of spots on pit road and our car was a mess at the start. I'll go look for Toto. I'm in Kansas. I really like it."
Also read: Front Row Amy – All You Need To Know About The Milwaukee Brewers Superfan
Ashley and Kurt celebrated their fifth wedding anniversary in February. To mark the event, Ashley posted a picture of the two of them on social media. "We got married on this special island five years ago," she wrote as the caption for an Instagram post on February 8. "St. Barts, you're special to us."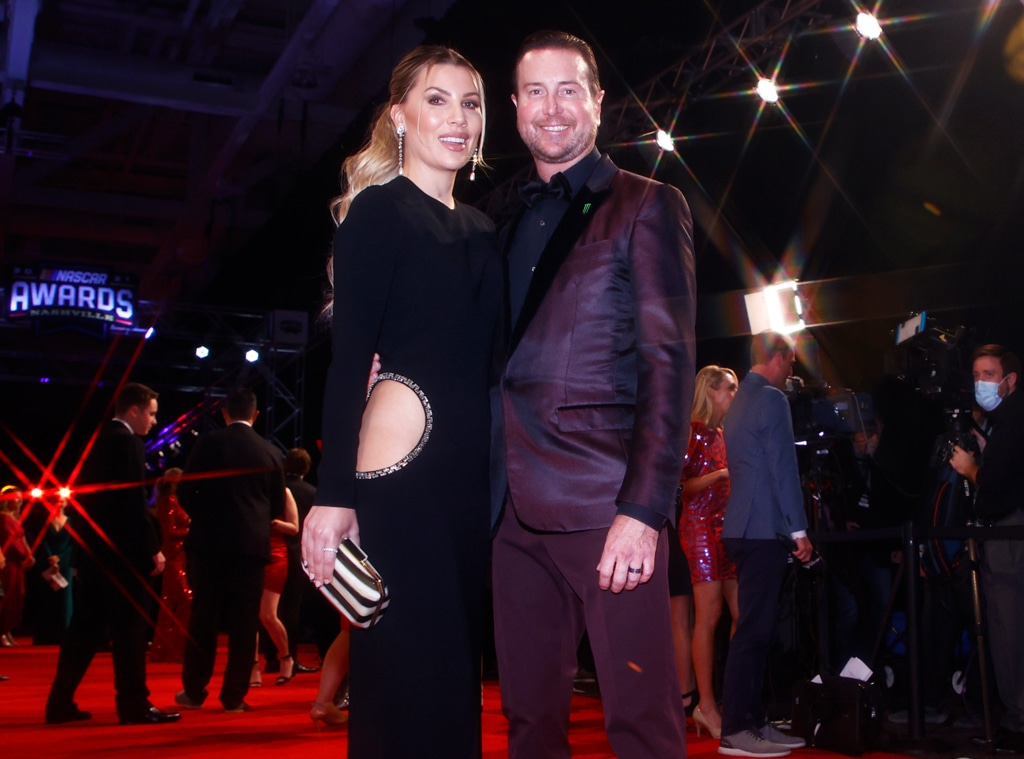 When they got married in 2017, Kurt said that their wedding in a faraway place was "perfect."
"Ashley and I chose our favorite island, which has the best beach and is full of our closest family and friends," he told People. "Eden Rock in St. Bart is our favorite place to go, and we wanted everyone to know about our little piece of paradise." Ashley also said that the wedding was "really like a storybook."