Peyton Williams Manning is an American football player who was a quarterback for 18 seasons in the National Football League. He played for the Indianapolis Colts for 14 years and for the Denver Broncos for four years. Manning is one of the best quarterbacks of all time. He won the Maxwell, Davey O'Brien, and Johnny Unitas Golden Arm Awards and helped Tennessee win the 1997 SEC Championship.
Manning holds many NFL records, such as most valuable player awards, He is also third in passing yards and touchdowns for his whole career. Manning is the only quarterback to have started in more than one Super Bowl with more than one team. He helped both the Colts and the Broncos get to two Super Bowls.  
Recently, Peyton Manning shared a picture of his wife Ashley on her birthday. On social media, the birthday photo went viral. A lot of NFL fans are talking about it. Here, you can find out everything about his wife and how they are together.
Meet Manning's Wife, Asley Thompson
Ashley Thompson was born on December 2, 1974, in Memphis, Tennessee. She is one of three children of Bill and Marsha Thompson. She went to school at the University of Virginia and got a bachelor's degree in Marketing and Finance there in 1997. Her husband told her she was the smartest person he knew 17 years after she graduated. In the 2000 book he wrote with his father called "Manning: A Father, His Sons, and a Football Legacy," the NFL star said that Ashley got A's in school.
Also Read: All You Need To Know About Danny Green's Wife, Blair Bashen!
She runs her own real estate company and is a successful real estate developer. She is also a minority owner of her hometown NBA team, the Memphis Grizzlies, along with celebrities like Justin Timberlake and Penny Hardaway. In 2006, Ashley also told Indianapolis Woman magazine, "I'm very independent." "I do a lot of things by myself." She went on, "I like to stay out of the spotlight. People may think I'm cold, but I'm not, and I'm not shy by any means, but I always let Peyton shine."
Peyton And Ashley Relationship Details
People says that the happy couple met in the 1990s through Ashley's parents' next-door neighbor. He was getting ready to start his first year at the University of Tennessee at the time. When they met for the first time, she was a student at the University of Virginia. They managed to stay together even though they lived far apart until they both graduated from college. Peyton was happy that Ashley liked him for who he was on the inside since he wasn't famous when they started dating.
Also Read: Meet Ruben Studdard's Wife: Why Did The Couple Get A Divorce?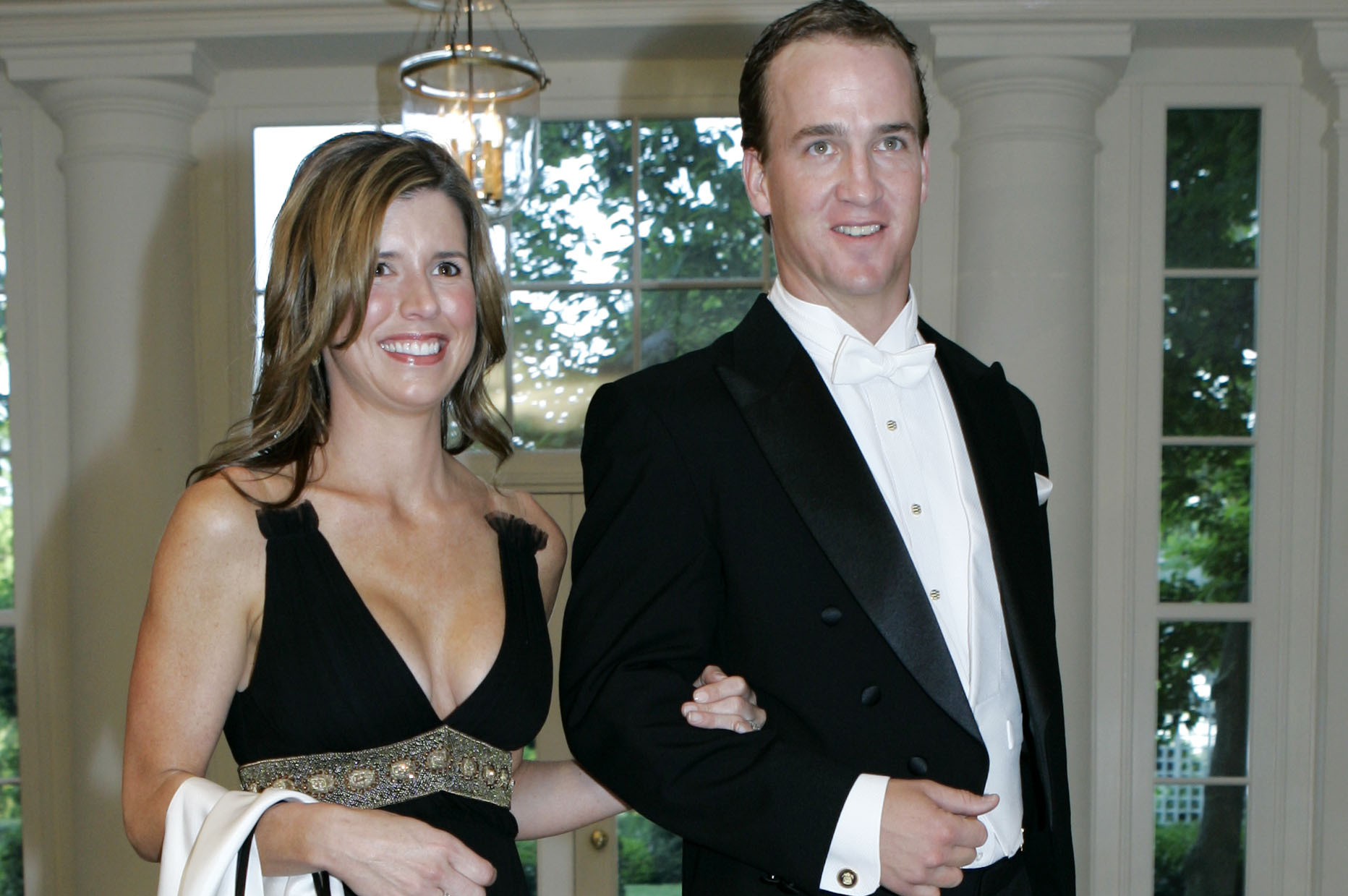 The couple got engaged in the summer of 2000, but they didn't tell anyone because they didn't want it to be a story during football season. The couple got married on St. Patrick's Day, March 17, 2001. They took a week off for their honeymoon, but they didn't say where they were going. Even though many of his fans were surprised by the wedding since the couple had kept their engagement a secret. Twins Marshall Williams and Mosely Thompson were born to Peyton and Ashley Thompson Manning on March 31, 2011.