A new Netflix comedy special called "Tom Papa: What a Day" is about the comedian Tom Papa. The stand-up comedian comes back to Netflix for the second time. Along with Cisco Henson and Brian Volk-Weiss, he is also an executive producer on this show. The show was directed by Greg Jacobs.
Tom Papa has been a well-known member of his fraternity for a long time. He has been doing comedy for over 20 years and has been on shows like The Jim Gaffigan Show, Inside Amy Schumer, and The New Adventures of Old Christine. In the animated movie Bee Movie, where he voiced a character, he did his best work. Besides his career, he also has a wonderful married life. Read on to know more about his personal life including his wife.
Tom Papa's Wife, Cynthia Papa Is Also A Comedian
Cynthia Papa, who is also known as Cynthia Koury-Papa, is a professional comedian like her husband. She and her husband and their two kids split their time between New York and Los Angeles. On her IMDb page, it says that she was in two movies: 2002's Comedian, which starred Seinfeld, and 2005's The Life Coach.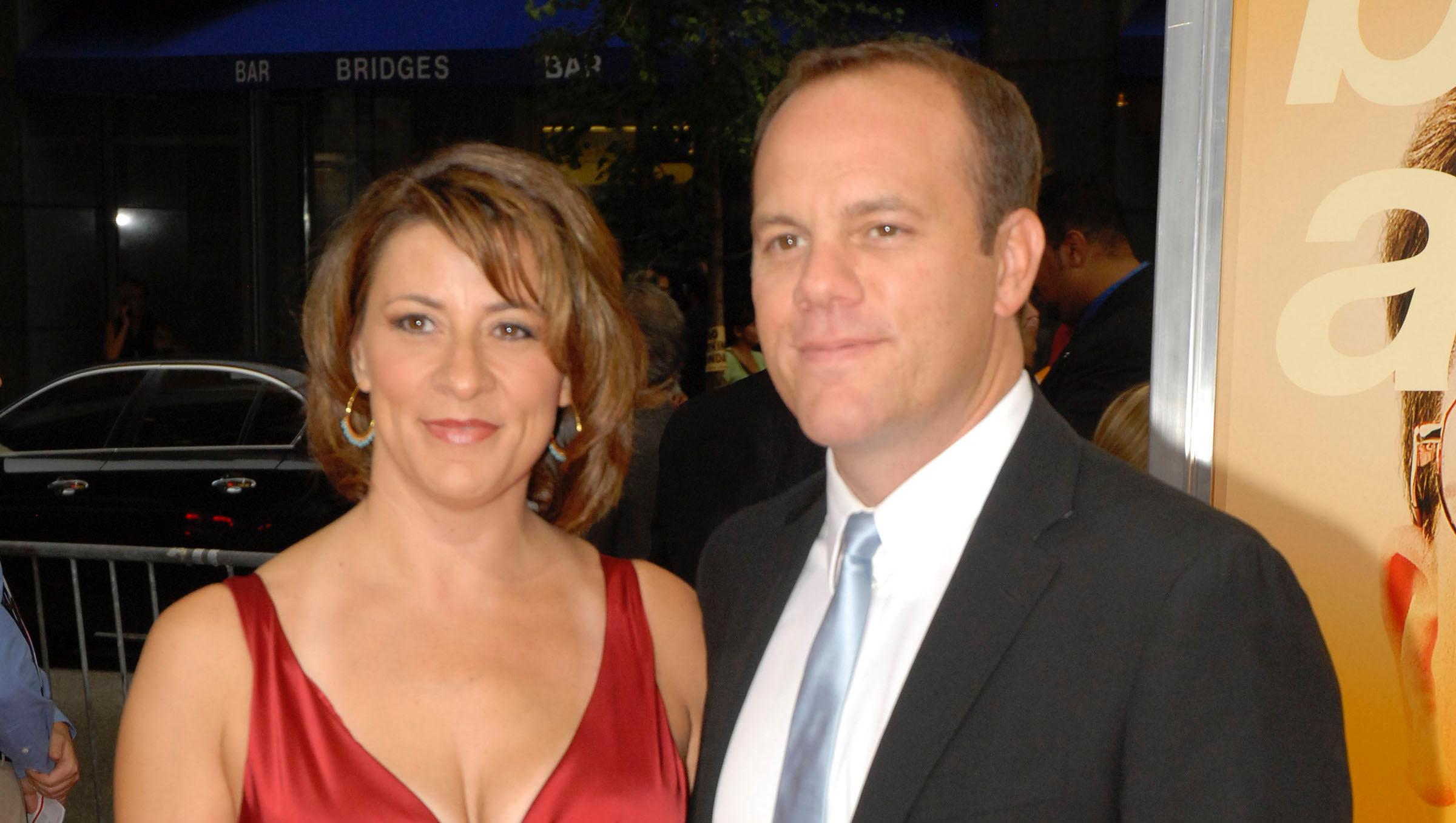 Under the name "Cynthia Koury," Koury-Papa is a stand-up comedian. She has been on stand-up shows with people like Todd Barry, Tony Rock, Dave Attell, Jim Norton, Nick DiPaolo, and Judah Friedlander. Both SiriusXM and the Come To Papa podcast have shown Papa and his wife together.
Also Read: Meet Bob Barker's Girlfriend: A Look Into Actor's Life As He Turns 99
What Is The Secret Of Tom And Cynthia's Happy Marriage
Tom and Cynthia have been married for about 20 years and have two teenage daughters together. The fact that Cynthia is a comedian herself helps her keep her cool when her husband makes jokes about her. Tom has told Review-Journal that he can make jokes about Cynthia because she "can separate herself from the wife character in my stand-up" because she has worked in the industry for a long time. In another stand-up special at Guild Hall a few years ago, he said, "I could say anything about my wife and she would just laugh."
But as time has gone on and Tom's popularity has grown, Cynthia has started to ask him not to talk about certain things in his comedy. He told Review-Journal, "Things will happen in our relationship, and she'll be like, 'Don't talk about this!'" "But what I hear her say is, 'Let's talk about this later,'" the comic says as a joke.
Also Read: Who Is Ben Simmons Dating? An Inside Look Into His Past Relationships
In an interview with Conan O'Brien, Tom Papa said that "lowering your expectations" is the key to a good marriage. He says that marriage isn't the dream that many young people have about it. And he says that by year 20, couples are stuck in the same routine of listening to their partner's stories for the millionth time. He says that he could fix this problem in his marriage by getting a girlfriend who could help more than just him. He jokes about telling his wife, "Don't think of her as my girlfriend." "Think of her as one of your helpers."