When Square Enix has something to say, everyone pays attention, and it's safe to say that fans are very happy about the Harvestella news. The life simulation RPG looks great and promises to give you a one-of-a-kind experience as you farm, make friends, and just live your best life as the seasons change.
Harvestella is a little different from what Square Enix is usually known for. It was announced during the most recent Nintendo Direct Mini. It's also only for the Switch, and it looks like their answer to Rune Factory and Story of Seasons.
It looks like a mix of Harvest Moon and Final Fantasy, which is an interesting idea. If it's like other games in the same genre, it will probably have good interactions, a relaxing farming routine, and cute magical creatures.
In RPGs, it's common to date and pursue some of the characters you meet, so it's only natural to be excited about the possibility of a romance and marriage in Harvestella. Read on for everything we know so far.
Is There Any Confirmation Of Marriage And Romances In Harvestella?
Since Harvestella isn't released yet, we don't know much about the game's social aspects right now. However, we do know the fact that you can make friends with the locals if you talk to them and do things to help them. But there's no word yet on romance or marriage, although it seems likely that they will be a part of the game since they are often a part of both RPGs and life simulation games.
However, there's a whole camp that tends to think that marriage will not feature in Harvestella and they have their reasons too. The game is going to be released very soon and If marriage was a feature, they would be marketing it as a feature.
Reddit user PhunkyPhazon says, "I'd like there to be but at this point I'm leaning towards no. Or at least, not in the way we expect it. I could see there being a canonical love interest that you get to know more as you play the story, but I feel like if this game had the usual bachelor/ette lineups we would have seen something by now.
Honestly, this game still looks extremely good even without it, and even though romance is a staple of this genre I'm open to the idea that not *every* farm game needs to have it. I'd still like to see it, but if it's not here I won't be turned off of buying the game"
It's clear that since there has not been any confirmation of marriage being featured in Harvestella from Square Enix, fans would have to wait with bated breath for the release of the game.
Also read: Who Is The Cobra Kai's Hannah Kepple Dating?
Harvestella Lets You Select Non-Binary As Gender Option
We know from the Harvestella demo that the game gives you more than two choices when you select your character's gender. Yes, you can choose non-binary as an option at the gender selection screen in Harvestella.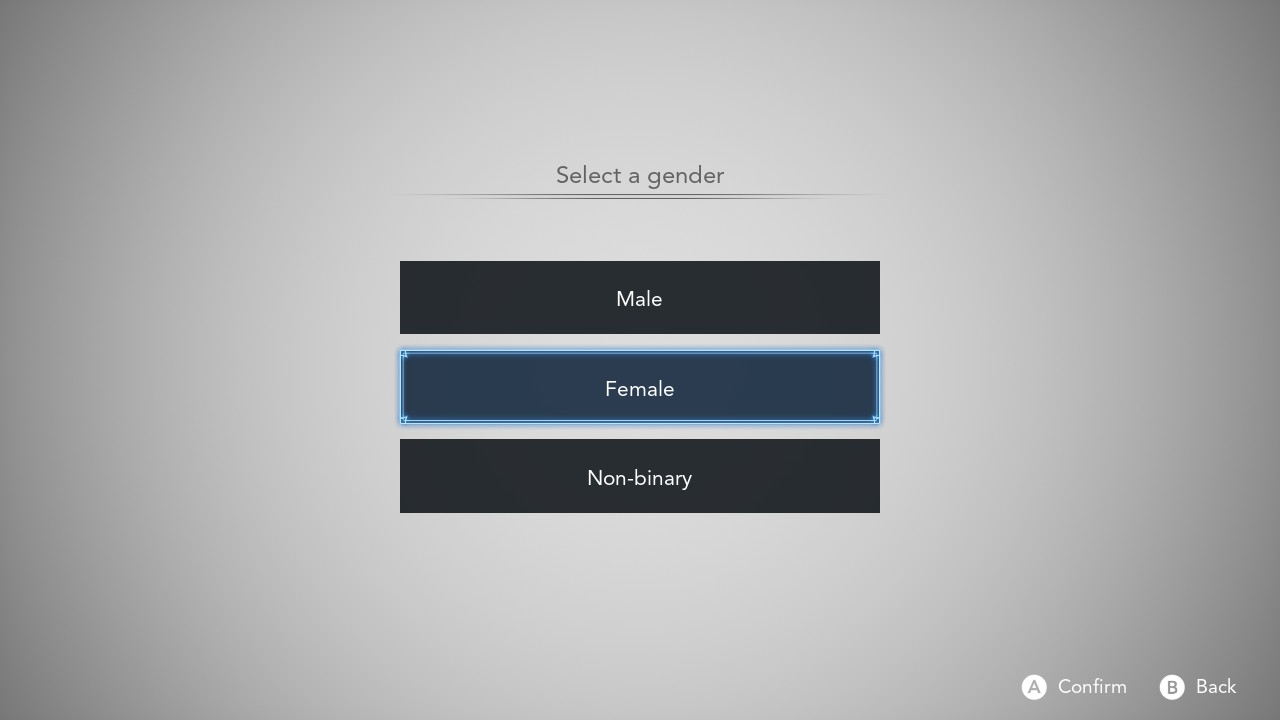 It's important to note that non-binary is not an option in many games at the moment.
A sizable section of the gaming community thinks that little things like this go a long way toward making people feel at ease. Fans opine that it should be the norm in all games where you can choose your character.