Victoria Azarenka is a tennis player from Belarus. In the last ten years, she has been one of the few people who have been able to consistently challenge Serena Williams. In 2012 and 2013, Azarenka won the Grand Slam singles tournament at the Australian Open.
She has gotten a lot of praise for how hard she works and how intensely she plays during games. Victoria Azarenka is one of the best-known WTA tennis players. She has played at the highest level, beaten the best players, and been No. 1 for a long time. But even though she has always been successful in his professional life, it doesn't mean her personal life also be like that.
Victoria Azarenka has been in a few relationships, but the one with golfer Billy McKeague, with whom she has a son, was the most serious.
Keep reading the article to explore Azarenka's relationship with her ex Billy McKeague and all the hardships she faced as a single mother.
Also read: Ray J Divorce From Princess Love – Reasons Behind The Split
Victoria Azarenka And Billy McKeague's Relationship Explored
Azarenka started dating Billy McKeague, a golf instructor she met at a resort in Hawaii where she and her friend were staying at the same resort.
McKeague grew up in Missouri, and when he was younger, he wanted to be a pro ice hockey player. Billy was pretty good at sports, too. He was the son of Chase McKeague, who was the head of the investment firm Chase and Company. But when he went to college at the University of Missouri, he fell in love with golf.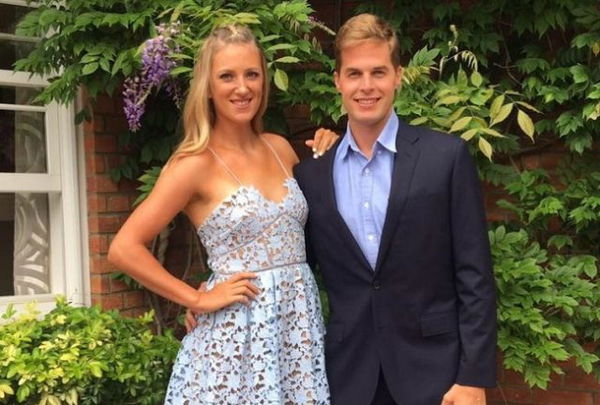 In December 2016, Azarenka announced that she had given birth to her son Leo. Her maternity leave and a bunch of other injuries kept her off the circuit, but by 2017, when she was getting ready to come back, her relationship with McKeague was falling apart. The couple broke up right after Wimbledon in 2017, and she stayed away from the tour for a long time after that.
In August 2017, they were fighting over custody of their son Leo. Her not being an American citizen worked in Billy's favor, and she could not take her son out of California.
Also read: Who Is Gemma Chan's Boyfriend? Is He Dating Dominic Cooper?
Azarenka Talked About Hardships She Faced As A Single Parent
In a long tweet, Azarenka talked about her personal problems and explained why she would be missing a lot of the tour. She also talked about the problems that a single parent has to deal with. Azarenka said that it was hard to find the right balance, but that it was important and doable if there was a good support system.
"It's not easy for any parent to take care of their kids and work, but I'm up for the challenge. I want to support men and women everywhere who know it's okay to be a working mother or father. No one should ever have to choose between their child and their job, she said. "We are strong enough to do both."
She also said, "I wouldn't want anyone to go through what I've been going through, but it's part of life, and there are some good things that have come out of this too."